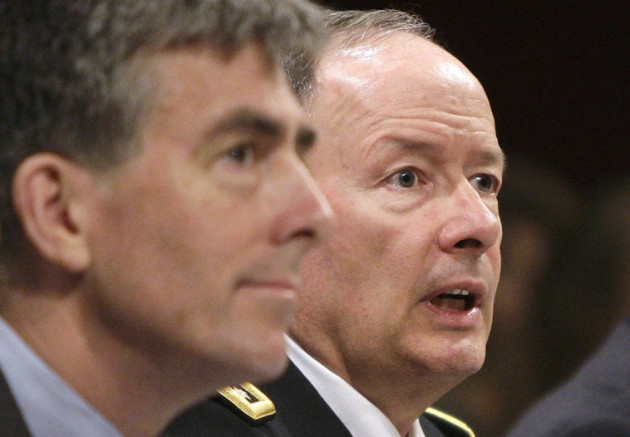 The US National Security Agency (NSA), which faced severe criticism over its surveillance practices following revelations from former contractor Edward Snowden, is reportedly appointing the head of its new taskforce to handle the information leaks as deputy director.
Sources told Reuters that Richard Ledgett will replace John "Chris" Inglis in the No. 2 position at the spy agency, when Inglis retires in January 2014.
The NSA had created a new position to investigate matters related to unauthorized media disclosures after Snowden leaked top-secret information about the agency's surveillance programmes earlier this year.
Ledgett was the first NSA official to take over the role that oversees the updating of internal systems to avoid information leaks and assesses what information was taken in unauthorised disclosures.
He previously served the spy agency as director of Threat Operations Centre and director for collection/national intelligence manager at the Office of the Director of National Intelligence.
Reshaping NSA Leadership
The Obama administration has been under pressure after whistleblower Snowden leaked top secret documents that showed NSA had tapped telephone conversations and spied on internet activities of citizens, prominent leaders, bureaucrats, businesses and government agencies across the globe.
In addition to being blamed within the country for spying on citizens, the government received open rebuke from countries including China and Brazil.
Earlier, Brazilian President Dilma Rousseff cancelled her official visit to North America over allegations that the NSA tapped into her email and telephone calls.
Separately, the European Union threatened to suspend or even terminate the crucial EU-US Terrorist Finance Tracking Programme, following allegations that the NSA spied on bank-to-bank messaging via the Swift network.
Top executives at the agency were accused of mismanagement, and violation of the US constitution.
In addition to Inglis, two other top NSA executives will be stepping down in 2014, giving Obama an opportunity to reshape the leadership structure at the agency.
NSA director and head of cyber command Keith Alexander plans to leave in March, while the Cyber Command deputy, Marine Corps Lieutenant General Jon Davis, is due to leave in June.
Following the resignations, Obama is expected to decide whether the NSA and Cyber Command should have separate leaders.