Edward Snowden "has had and continues to have contact" with Russian intelligence services since his arrival in Moscow back in 2013, a newly declassified US House of Representatives Intelligence Committee report released on Thursday (22 December) said. The 37-page report completed in September focuses on the former NSA contractor's 2013 leak of thousands of classified documents that revealed the scale of surveillance programmes in the US and UK.
Snowden has been residing in Moscow since the massive leak in 2013 to avoid prosecution in the US where he faces charges brought under the 1917 Espionage Act. If convicted, he could face up to 30 years in prison.
The heavily redacted report is the result of a two-year inquiry into Snowden's background, possible motivations and methods of "theft", and damage caused to US national security. It also labelled Snowden's leaks "largest and most damaging public release" of classified information in US intelligence history.
House intelligence chairman Devin Nunes said in a statement that the report offers "a fuller account of Edward Snowden's crimes and the reckless disregard he has shown for US national security, including the safety of American servicemen and women".
The critical congressional report portrays Snowden as a dishonest, disgruntled worker, claiming he did not take any "official effort to express concerns about US intelligence activities... to any oversight officials within the US government, despite numerous avenues for him to do so".
It said the Pentagon found 13 undisclosed "high risk" security issues caused by Snowden's leaks to media outlets.
"Although Snowden's objective may have been to inform the public, the information he released is also available to Russian, Chinese, Iranian and North Korean intelligence services; any terrorist with internet access and many others who wish to do harm to the United States," the report said. It added that if China or Russia gained access to information on eight of the 13 issues "American troops will be at greater risk in any future conflict". The report included a table detailing the "issues" which is blacked out.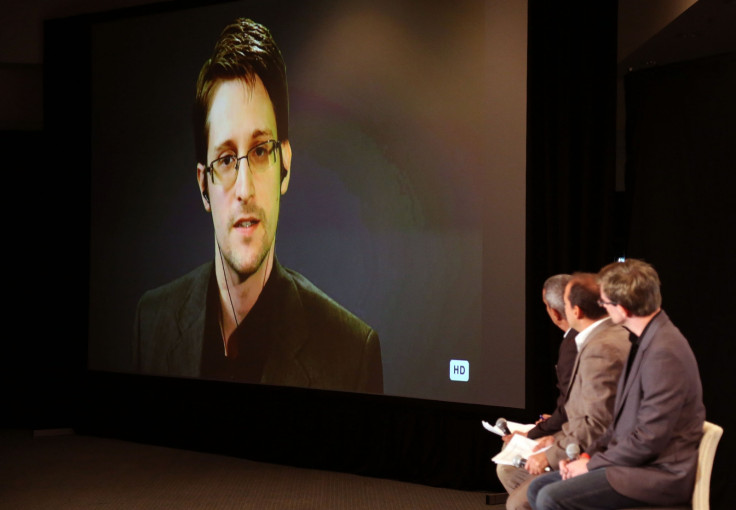 The report pointed to statements made by the deputy chairman of the defence and security committee in the Russian parliament's upper house in June 2016 who said "Snowden did share intelligence" with the Kremlin.
Dubbing Snowden a "serial exaggerator and fabricator", the report claimed he had lied about his educational background, experience in the army, the importance of his role in the CIA and other things.
Snowden quickly slammed the report on Twitter saying it was "rifled with obvious falsehoods", adding that it provided little or no evidence to back its claims.
"After three years of investigation and millions of dollars, they can present no evidence of harmful intent, foreign influence or harm. Wow," Snowden wrote in a series of tweets. "Bottom line: this report's core claims are made without evidence, and are often contrary to both common sense and the public record." He also noted that the report admitted that he had "purged and abandoned" hard drives containing the material instead of bringing them with him to Russia.
American Civil Liberties Union lawyer and Snowden's attorney Ben Wizner also criticised the report saying it "wholly ignores Snowden's repeated and courageous criticism of Russian surveillance and censorship laws" and "combines demonstrable falsehoods with deceptive inferences to pain an entirely fictional portrait of an American whistleblower".
The release of the report also comes amid heightened tensions between Moscow and Washington over accusations of Russia interfering in the presidential elections.
The committee's top Democrat, Rep Adam Schiff, said Snowden was not a whistleblower as he and his defenders claim.
"Most of the material he stole had nothing to do with Americans' privacy and its compromise has been of great value to America's adversaries and those who mean to do America harm," Schiff said. "Whistleblowers are important to proper oversight and we will protect them from retaliation, and those who engage in civil disobedience are willing to stay and face the consequences."