Obama says he warned Putin to 'cut it out' over US election hacking
'Whatever they do to us, we can potentially do to them,' Obama said.
President Barack Obama suggested on Friday (16 December) that Russian President Vladimir Putin authorised the cyberattacks targeting the Democratic National Committee and other political organisations in an alleged attempt to interfere in the US election. During his final press conference of the year, Obama said he personally told Putin in September to "cut it out" during a face-to-face encounter in China at a Group of 20 meeting, warning that there would be "some serious consequences" if he didn't.
Obama said he thought this step was sort of successful since "we did not see further tampering of the election process. But the leaks through WikiLeaks had already occurred."
In October, Washington formally blamed Moscow for the cyberattacks and accused them of trying to meddle in the 8 November election. The White House also announced that the president was considering a "proportional" response to the attacks.
During the press conference on Friday, Obama said the US would not shy away from retaliating against Russia to discourage any future attacks.
"Whatever they do to us, we can potentially do to them," Obama said.
"There have been folks out there who suggest somehow if we went out there and made big announcements and thumped our chests about a bunch of stuff, that somehow it would potentially spook the Russians," Obama said. "I think it doesn't read the thought process in Russia very well."
He also noted that some of the options being considered may not be disclosed if they were carried out. "Some of it we will do in a way that they will know, but not everybody will," Obama said.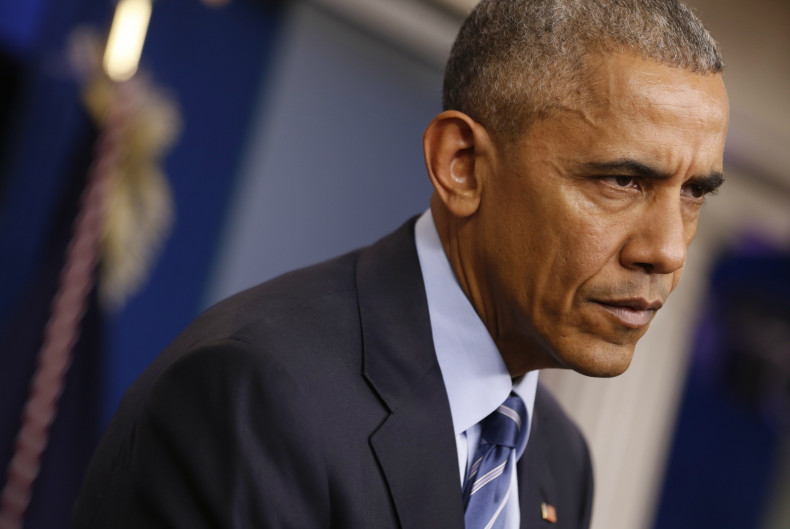 Obama defended the White House's cautious response and handling of the situation, saying they did so to safeguard the integrity of the presidential election.
"I wanted to make sure that every body understood that we were playing this thing straight," Obama said. "Imagine if we had done the opposite. It would have immediately become one more political scrum."
When asked if he believes the Russian president authorised the recent cyberattacks, Obama pointedly said, "not much happens in Russia without Vladimir Putin."
"This happened at the highest levels of the Russian government," Obama said. "I will let you make that determination as to whether there are high-level Russian officials who go off rogue and decide to tamper with the US election process without Vladimir Putin knowing about it."
Increased polarisation in US politics
Obama said that America's vulnerability to cyberattacks was "directly related to how divided, partisan and dysfunctional our political process is."
According to Obama, Russia "doesn't produce anything that anybody wants to buy except oil and gas and arms. They don't innovate."
However, "they can impact us if we abandon our values. Putin can weaken us just like he's trying to weaken Europe if we start buying into notions that it's okay to intimidate the press, or lock up dissidents, or discriminate against people because of their faith or what they look like," he said.
He also voiced his concerns over Republican legislators and voters saying they approve of Putin and "have more confidence and faith in a foreign adversary than they have in their neighbours."
"Over a third of Republican voters approve of Vladimir Putin, the former head of the KGB," he said with incredulousness. "Ronald Reagan would roll over in his grave."
President-elect Donald Trump has continued to express scepticism over the intelligence community's claims that Russia was involved in the cyberattacks to try and sway the election's outcome.
"Can you imagine if the election results were the opposite and WE tried to play the Russia/CIA card," Trump tweeted. "It would be called conspiracy theory!"
Meanwhile, the Kremlin has continued to dismiss the accusations calling them "indecent" without evidence.
"At this point they need to either stop talking about this or finally present some sort of proof," Putin's spokesman Dmitry Peskov said on Friday, the Wall Street Journal reported. "Otherwise it looks highly unseemly."