EE has announced a speed increase to parts of its 4G network as part of a roadmap which will help create an "unmatched" mobile network in the UK.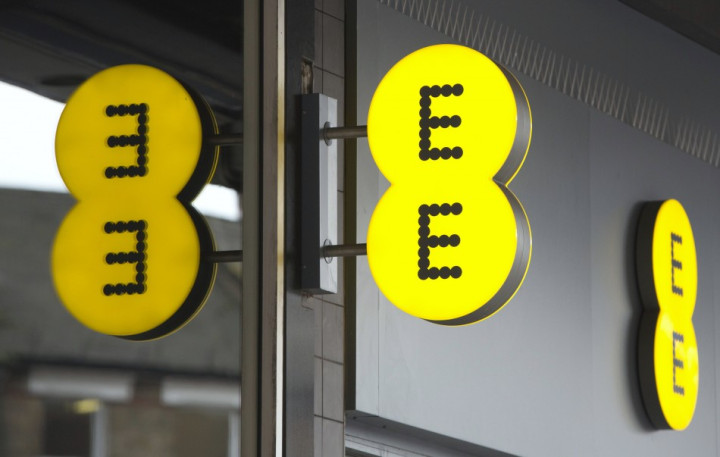 The UK is "uniquely mobile" and has more smartphone users as a percentage of total contract customer base than any other country according to CEO of EE, Olaf Swantee and this is why his network is planning on creating "an infrastructure that will truly be world class and unmatched."
EE is seeking to cement its position as the number one mobile phone network in the UK by doubling the available 4G speeds in ten cities from this summer.
Swantee, making the announcement in London this morning said his company was "pushing the boundaries of the [mobile] industry."
Customers will be able to take advantage of download speeds of up to 80Mbps, up from the previous top speed of 40Mbps. While this top speed is one which won't be available the majority of the time, EE also announced that 'average' download speeds would also improve to over 20Mbps.
The ten cities which will get the new extra fast service will be: Birmingham, Bristol, Cardiff, Edinburgh, Glasgow, Leeds, Liverpool, London, Manchester and Sheffield. The improvements will be automatically available within existing plans to new and current customers.
The move comes as its competitors Vodafone, O2 and Three are preparing to launch their own 4G networks around the UK. EE was the first to launch this next generation mobile broadband network last October following Ofcom approving its bid to re-farm its existing 2G network.
Swantee said at the launch this morning:
"We are ensuring that the UK remains at the forefront of the digital revolution. Having already pioneered 4G here, we're now advancing the country's infrastructure again with an even faster, even higher-capacity network, and at no extra cost to our customers."
One million 4G customers
The company also revealed that it had experienced "strong customer demand for 4G" and expects to have one million customers on the service by Christmas this year, which would represent eight percent of its contract customer base transferring to the new service in just 14 months - well ahead of the transfer rate seen in other countries according to Swantee.
The CEO added that the UK is "uniquely mobile" and ensuring the country has a good mobile broadband network is vital to the continued growth of the economy. He claimed that 25 percent of GDP growth in the UK depends on the internet:
"[We will] build the UK into an example and benchmark for mobile networks. We are reinstating the UK as a mobile leader. Now we are going to build an infrastructure that will truly be world class and unmatched."
According to Swantee, UK residents spend on average 38 hours per month online, which is the highest in Europe. According to EE engineers, the amount of network traffic is set to increase by 750 percent in the next three years alone.
While take up of 4G contracts has been brisk so far, it is likely to slow as EE looks to convert those on lower tarriffs to the more expensive 4G contracts. While Swantee said he was not going to speak specifically about pricing he did announce that cheaper smartphones which support 4G speeds would become available in the coming weeks and months.
However, Kester Mann at analyst company CSS Insights believes the announcement of the faster speeds, could indicate cheaper tarriffs on the horizon: "Although it has yet to make any comment on pricing, this gives the operator an opportunity to offer a tiered pricing structure based on speed."