Egypt: 19 Women Sexually Abused in Cairo's Tahrir Square During Anti-Government Protests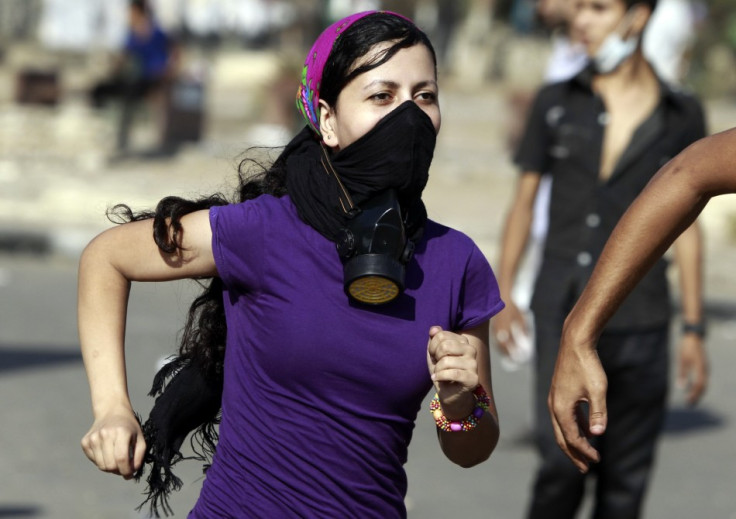 At least 19 women were sexually assaulted or raped in Cairo's Tahrir Square during last week's clashes between security forces and anti-government protesters on the second anniversary of the revolution which ousted Egyptian leader Hosni Mubarak.
In one of the latest attacks, a 19-year-old woman was attacked by a 25-strong mob of men which used a bladed weapon on her genitalia.
Sexual harassment and assaults in Egypt have increased since the start of the uprising in February 2011, according to rights activists. The attacks follow the same ritual, with crowds of men quickly surrounding isolated women, groping them and attempting to remove their clothes.
Although it is not known who is behind the attacks, rights groups think they are organised by those opposed to the protests.
"The assaults were the largest and most intense as far as we know since the revolution," Abdel-Hamid, who volunteered with the Cairo-based Operation Anti Sexual Harassment, or OpAntiSH , initiative on the night of the attacks, told Bloomberg.
"The attackers were using weapons and sometimes there were four concurrent mob harassments in the street that could be seen from the top of a balcony."
OpAntiSH has set up a hotline on days when large clashes take place in Tahrir, to try to rescue the women. The teams carry flares to scare the assailants and clothes to cover the victims.
Some female members of OpAntiSH have been assaulted in the process of aiding others.
"Suddenly, I was in the middle, surrounded by hundreds of men in a circle that was getting smaller and smaller around me," un unnamed victim wrote on Facebook. "At the same time, they were touching and groping me everywhere and there were so many hands under my shirt and inside my pants.
"I couldn't breathe at all and I truly believed that I was going to die of suffocation."
Another survivor of the attack published her story on the Nazra feminist group's website:
"All that I knew was that there were hundreds of hands stripping me of my clothes and brutally violating my body," she wrote. "There is no way out, for everyone is saying that they are protecting and saving me, but all I felt from the circles close to me, sticking to my body, was the finger-rape of my body, from the front and back; someone was even trying to kiss me."
"I was completely naked, pushed by the mass surrounding me to an alley close to Hardee's restaurant," she continued. "I am in the middle of this tightly knit circle. Every time I tried to scream, to defend myself, to call on a saviour, they increased their violence."
The OpAntiSH has been backed by some Western and Egyptian media.
"Tahrir needs to be a space worth defending. It is not revolutionary by any right, but only insofar as as those who use it make it so," Tom Dale, editor of the Egypt Independent, wrote.
© Copyright IBTimes 2023. All rights reserved.