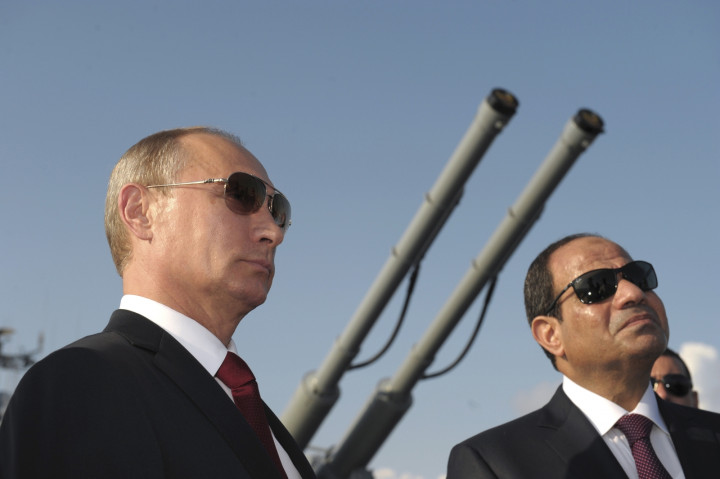 Egypt has agreed to a $3.5bn (£2.1bn, €2.7bn) arms deal with Russia, Interfax news agency reported, citing the head of a Russian state arms agency.
Alexander Fomin, chief of the Federal Service for Military Technical Cooperation, said without elaborating that a preliminary deal had been reached at a South African arms trade fair, according to Interfax.
A multibillion dollar deal with Egypt would provide a boost to the world's second-largest arms exporter as its relations with Western economies have deteriorated over the Ukraine crisis.
The United States and the European Union have imposed tough restrictions on dealing with Russian defence, accusing Russia of fuelling the conflict in eastern Ukraine.
Egypt's President Abdel Fattah al-Sisi visited Moscow for bilateral talks with his Russian counterpart Vladimir Putin in August, as the two sides sought to strengthen ties, having both fallen out with the United States over the past year.
Washington and Cairo fell out after the Egyptian military backed regime change in the country in July 2013. The US froze its annual military aid to Egypt as relations between the allies soured.
Meanwhile, Anatoly Isaikin, the chief of Russia's state-run arms exporter Rosoboronexport, said the agency was enjoying a period of high demand.
"Today our orders portfolio stands at $38.7bn. This is one of the strongest figures Rosoboronexport has had in recent years," Isaikin told journalists at the same arms trade exhibition.