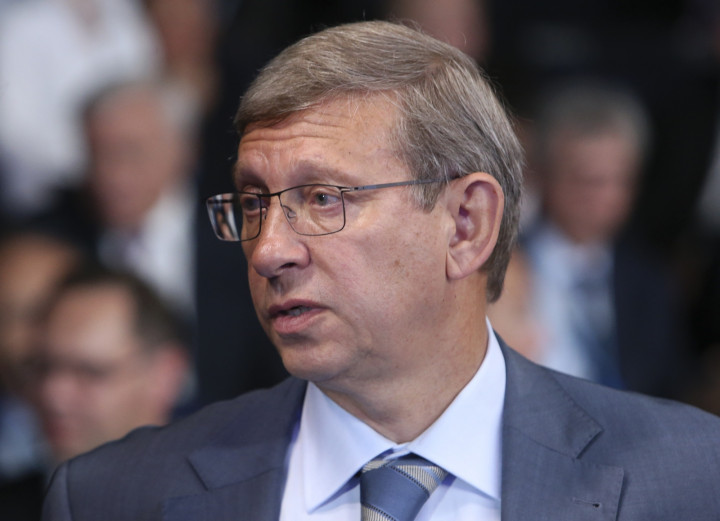 Russian billionaire Vladimir Evtushenkov has been placed under house arrest on suspicion of money laundering, causing shares in his Sistema company to slide.
The richest Russian to face criminal charges since Mikhail Khodorkovsky, Evtushenkov has an estimated fortune of around $6.9bn (£4.2bn, €.3bn,) according to Bloomberg's Billionaire Index.
His company AFK Sistema owns Russia's largest mobile operator as well as the oil company Bashneft. Its shares were temporarily restricted from trading on the Moscow Exchange on Wednesday after they fell 37%.
Bashneft's shares also plunged 20% and trading was temporarily restricted.
The accusations relate to the alleged theft of shares in oil assets in the Bashkortostan region, which has been controlled by Sistema since 2009, according to the Investigative Committee of Russia.
The arrest has been compared with that of Mikhail Khodorkovsky, the former owner of oil giant Yukos who was jailed for 10 years, before being pardoned and leaving the country in 2013.
"Without doubt this looks very like Yukos 2.0, because the charges apply to the head of a company that paid $2.5bn for assets and is now accused of stealing shares and money-laundering," Alexander Shokhin, head of Russia's Union of Industrialists and Entrepreneurs, told Ria Novosti news agency.
The Yukos oil company had at been Russia's biggest oil company but its assets were broken up, with many being bought by the state-run oil giant Rosneft.
Rosneft had been reported to be interested in buying Bashneft in the early part of 2014.
Russian President Vladimir Putin's spokesman Dmitry Peskov said it was "absolutely untrue and absurd to try to paint this story with any political colours", Ria Novosti reported.
Evtushenkov could face up to 10 years in prison if found guilty, according to reports.