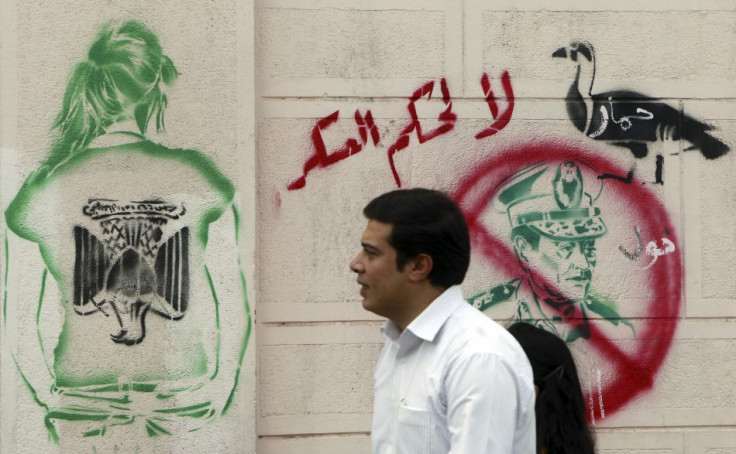 At first many Egyptians acclaimed the military for speeding the departure of Hosni Mubarak but now a tide of resentment against the new rulers is building.
Months after the Tahrir Square 'revolution' and public discontent against the military is growing and even voices of regret for Egypt's past dictator can be heard in the streets and cafes of Cairo. But for most the For fight for more freedom and civil rights goes on.
Recently, hundreds of Egyptians marched through Cairo to commemorate what many have called the "Maspero massacre" in which 27 people were brutally killed by the army during a peaceful demonstration demanding more rights.At least 21 of the 27 protesters killed were Christians and according to forensic reports, a third of the victims were killed by being run over by armoured vehicles and the rest were shot with live ammunitions. An investigation was launched but no members of the security forces have been arrested or questioned.
As a result, recent protests have proclaimed a more radical, anti-military message. "Field Marshal Hussein Tantawi and his gang are playing with Egypt's future and leading Egypt to total destruction," read one banner.
In the last week there have been protests from Aswan, in the south, to Damietta in northern Egypt, where clashes between the protesters and the army left one man dead and at least 11 others injured.
The demonstrators were protesting against pollution from nearby fertiliser plant, revealing how social and economic issues were now also part of Egyptians quest for freedom.
But the military regime is moving to quash dissent. For example, one of Egypt's most prominent blogger Alaa Abdel-Fattah, a leading activist during the first wave of protests against Mubarak, is to be held in custody for an additional 15 days.
The blogger has not been charged but General Adel al-Mursi told Egyptian state media Sunday that he is accused of stealing a military weapon, deliberately destroying military property and attacking security forces. Abdel-Fattah has denounced his detention as a smear campaign. His case has drawn international attention and his supporters have continued to call for the end of the military courts that have tried 12,000 Egyptians this year.
Maikel Nabil, another blogger who was also arrested in February for criticising the army, has now started a hunger strike. Almost ten months after the revolution started, prospect for a democratic Egypt looks grim.
Journalists are also being targeted as the censorship in place under the former regime continues.
With parliamentary elections set to take place later on this month, somebeleive that the leader of Egypt's Military Council, Field Marshal Mohamed Hussein Tantawi, is planning his own presidential bid. A group called Egypt Above All has called for him to run, using the slogan, "A popular demand for stability." Posters featuring Tantawi in uniform with the Egyptian flag in the background and the headline "The popular campaign to elect the field marshal as president" adorn the streets of Cairo and Alexandria.
The genreal has also been spotted sporting civilian dress, prompting allegations he is trying to create a less 'rigid' image of himself.
With deaths, military trials, accusations that protests are led by bands of "thugs", and an investigations against prisons guards that are accused of submitting some women who were imprisoned to "virginity checks" , accusations that the Military Council lacks transparency and accountability are growing, with fears that the revolution led to yet another dictatorship..