Egypt Arrests Six 'Terrorists' in Sinai as Military Offensive Continues
Egyptian forces swoop on suspects wanted over murderous border guard attack in northern Sinai that left 16 dead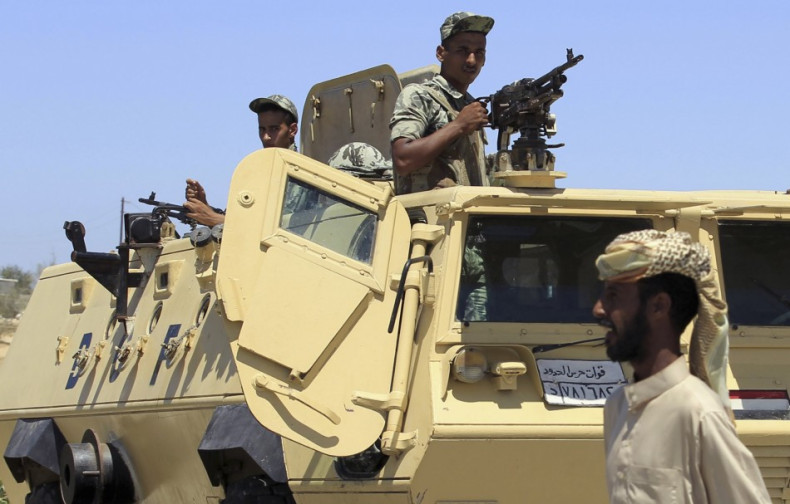 Egypt has captured six people in Sinai after an attack on a police station near the border with Israel in which 16 border guards died.
Egypt launched a security sweep in the Sinai region after the attack - the first since the 1973 war with Israel.
It deployed hundreds of armoured vehicles and troops to north Sinai to tackle militants operating in the Israeli border region.
A military source told state television that the six militants had been captured in the town of Sheikh Zuwaid. Egyptian military warplanes had buzzed the area, firing rockets at what it said were potential militant hideouts.
Another security source said that seven and not six men had been detained, but that figure could not be corroborated.
The source said the men had previously been arrested in connection with a series of bombings in resorts along Sinai's southern Red Sea coast between 2004 and 2006.
The new arrests came a day after officials said they had killed up to 20 people they said were terrorists.
Protests in support of the army were organised in the north Sinai town of al-Arish. Demonstrators called for the Camp David Accord, the 1979 peace treaty with Israel, to be modified to give Egypt full control of the Sinai peninsula.