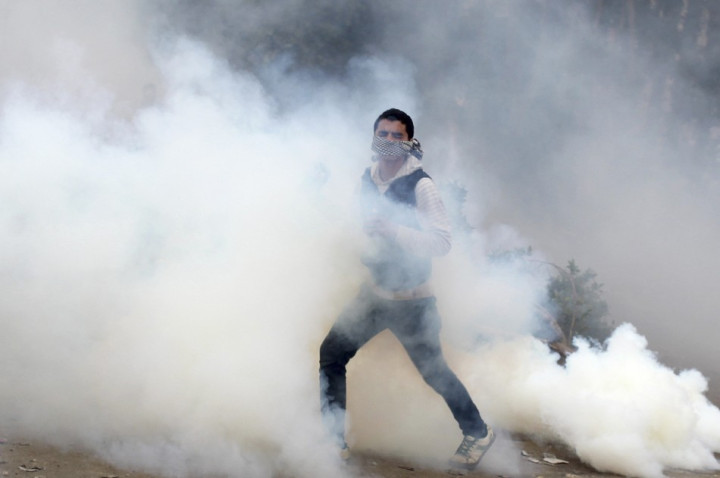 Egyptian President Mohammed Mursi has declared a 30-day state of emergency in three cities following the recent unrest in the country which has killed 49 people so far.
A curfew between 21:00 and 06:00 has already come into effect in the volatile Suez Canal cities of Port Said, Suez, and Ismailia where the protests had snowballed in the last few days.
Rallies held in Port Said to mark the second anniversary of the uprising turned violent claiming 32 lives.
Mursi has signalled that further tough steps are under way to put down the unrest "for the sake of Egypt".
"I always said I'm against any exceptional measures, but I also said I might resort to such measures if I had to. I may even do more for the sake of Egypt, it's my duty," said Mursi during a televised address.
Anti-Mursi groups have called for more demonstrations across Egypt accusing Mursi and the Muslim Brotherhood of stealing the revolution, which had overthrown former dictator Hosni Mubarak. Protests have been reported after Mursi's announcement in all the three cities where the activists have vowed to defy the curfew.
Skirmishes between protesters and the security forces have been reported in the capital Cairo's landmark Tahrir Square.
The main opposition group, the National Salvation Front, has welcomed Mursi's invitation for talks, but blamed Mursi's policies for the protests in the country. The group's spokesperson Khaled Dawoud told Reuters that it was an "expected move" to deal with "thuggery and criminal actions".
The Human Rights Watch group has called Mursi's move a "knee-jerk reaction" which will easily allow government forces to misuse their powers.
Mursi, in his state television address, also said: "I instructed interior ministry officials to strictly deal with whoever threatens the people, public and private institutions. Everybody should be aware that Egypt's institutions are capable of defending the country against any threats. The recent acts have nothing to do with the revolution, they are against the law and incited by counter revolution. The Egyptian people reject such actions, which are condemned by honourable revolutionaries," said Mursi.
He also heaped praise on the security forces for their efforts to crush the protests.