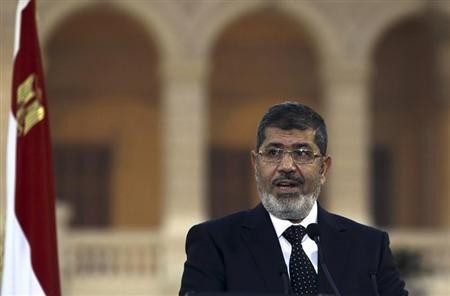 Egypt's Supreme Constitutional Court has ruled that the Shura Council or the upper house of the country's parliament and the panel which drafted the constitution are invalid.
However, the Muslim Brotherhood-elected house is not likely to be dissolved until a newly elected parliament is in place. The constitutional panel has already been dissolved after the draft.
The elections are expected to take place in October as they were previously announced by President Mohammed Mursi.
The court ruling once again brings to the fore the simmering tensions between Mursi and the judiciary.
Mursi's government has not yet officially reacted to the decision, but it is likely to put out an angry response in the coming days, according to reports.
It is not clear what ramifications the ruling will have as some argue the drafted constitution is above legal challenge since it was approved by a popular vote.
The case was brought against the Muslim Brotherhood-led government by an independent member of parliament. A similar move last year led to the dissolution of the lower house which paved the way for what is seen as a toothless upper house.
The government has been running into trouble since it took over and has been facing severe legal challenges.