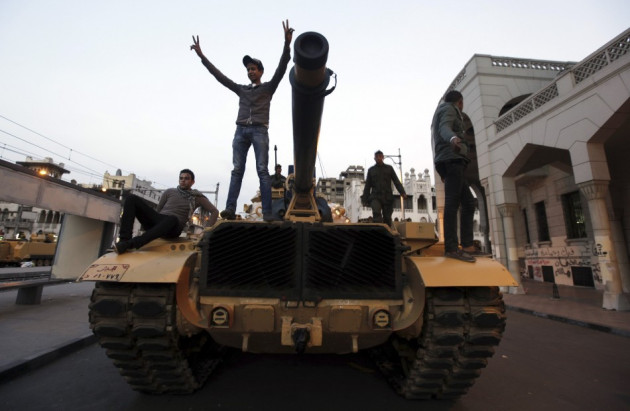 Egyptian President Mohammed Mursi has dissolved the controversial decree which provided him sweeping powers in order to continue with the scheduled referendum for the draft constitution.
Opposition groups are still wary of the situation as one of the groups has said Mursi is in "continuation of deception."
In a surprise move, Mursi blinked first in cancelling the constitutional declaration which was announced on 22 November and gave in to the snowballing opposition protests.
Announcing the annulling of the decree, acting spokesperson, Selim al-Awa, told a press conference in Cairo: "The constitutional decree is annulled from this moment." He added that the referendum cannot be legally postponed by Mursi as it is not in his hands.
However, the opposition forces are determined to force Mursi to withdraw the hastily drawn draft constitution. Critics accuse the Islamic Sharia law-based constitution was drafted by Islamist-dominated allies of Mursi.
"The ceiling of the people's demands is very high, and this constitutional declaration does not answer people's demands," George Isaac, an opposition activist from the Constitution Party, told Al Arabiya.
It is not yet certain whether Mursi's compromise will put an end to opposition protests that have been raging for the last two weeks, but there are reports that anti-Mursi forces are drawing up further strategies to intensify their protests.
"My first personal impression is that it is a limited and insufficient step. We repeatedly said that among our top demands is for the referendum to be delayed," said the main opposition bloc National Salvation Front which will be meeting to discuss further measures.
Mursi had arrived at the decision soon after the "national dialogue" with other groups but it was boycotted by main opposition political parties.
Meanwhile, the Egyptian military, which took control of the country during the difficult interim period between Mubarak to Mursi's presidency, has stepped in urging the groups to hold talks.
"Anything other than that [dialogue] will force us into a dark tunnel with disastrous consequences; something that we won't allow," said the army's statement. However, reports suggest the powerful military so far has no intentions of bringing the country under its control once again.