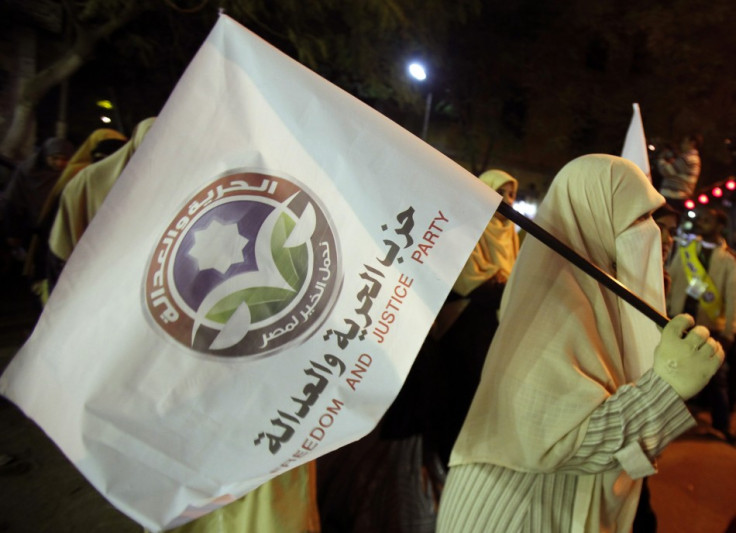 A new government may be on the cards for Egypt following the first round of parliamentary elections.
The Freedom and Justice Party (FJP), the Muslim Brotherhood's new political wing, which was set to do well at the polls, has said the new parliament should be given the authority to form a government.
"A government that is not based on a parliamentary majority cannot conduct its work in practice," FJP head Mohammed Mursi said during a tour of polling stations in the Shubra district of Cairo.
"It is therefore natural that the parliamentary majority in the coming parliament will be the one that forms the government," he said, adding: "It is better for it to be a coalition government built on a majority coalition in the parliament."
The FJP's call for a new government comes after the SCAF appointed Kamal al Ganzouri as the country's new prime minister last week. The previous cabinet, led by Essam Sharaf, resigned following protests against the military.
Al Ganzouri's nomination was criticised by protesters, primarily due to him having held positions in the government under Mubarak.
Military council officials announced at the weekend that the new parliament will not have the authority to dismiss the newly formed cabinet.
As votes in the first round of parliamentary elections are being tallied, council officials said they expect turnout to exceed 70 percent, though the FJP said a lower figure of 40 percent was actually indicated.
The FJP is tipped to do well in the elections, with party leaders saying they expect it to win up to 30 per cent of parliamentary seats.
The state-owned al Ahram newspaper reported that the FJP appeared to be ahead in six provinces, along with parties belonging to the hardline Salafi movements.
If the FJP and the Salafi parties do succeed, Egypt's new parliament could see a majority of seats held by Islamist parties, which could mobilise against the SCAF to form a new government that would give them more control over the future of the country.