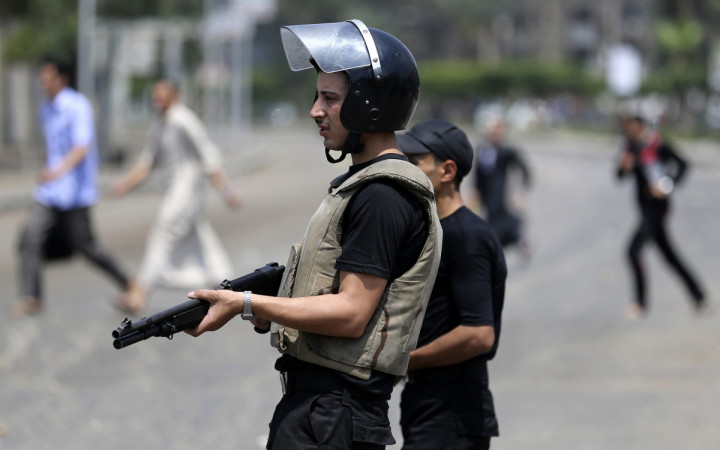 Egypt is gearing up for former army chief Abdul Fattah al-Sisi's inauguration as new president amid a heavy security blanket across the capital Cairo.
The former military leader will take oath at the Supreme Constitutional Court and the ceremony will be broadcast live on state television.
Traffic has been blocked in key places in Cairo including the iconic Tahrir Square.
Scores of troops along with armoured vehicles have been deployed to tackle any untoward incident as mass celebrations are expected at various places.
The 59-year-old secured a landslide victory in the recently-held elections as his sole contender, Hamdeen Sabahi, managed to poll just 3.1% of the votes.
Several heads of state and representatives from nations across the world have already arrived in Egypt to participate in the swearing-in ceremony. As many as 15 world leaders including Palestinian Authority President, Mahmoud Abbas, are scheduled to take part in the event.
Kuwaiti Emir Sheikh Sabah Al-Ahmed Al-Jaber Al-Sabah and Saudi Arabian Crown Prince Salman bin Abdulaziz Al Saud are also set to attend.
The British delegation will be led by deputy ambassador Steven Hackey.
"We look to president-elect al-Sisi to take steps to implement the rights contained in Egypt's constitution by opening up political space, especially with regard to freedom of expression and association," UK Foreign Secretary, William Hague, said in a statement.
Al-Sisi has a huge challenge in front of him as the Arab world's most populous country has been reeling under a severe crisis in the last few years. Ranging from political instability to economic revival and tackling poverty, al-Sisi has a number of issues to address amid concerns that there will be little room for any dissent under his leadership.