Egypt Goes to the Polls in Landmark Post-Mubarak Elections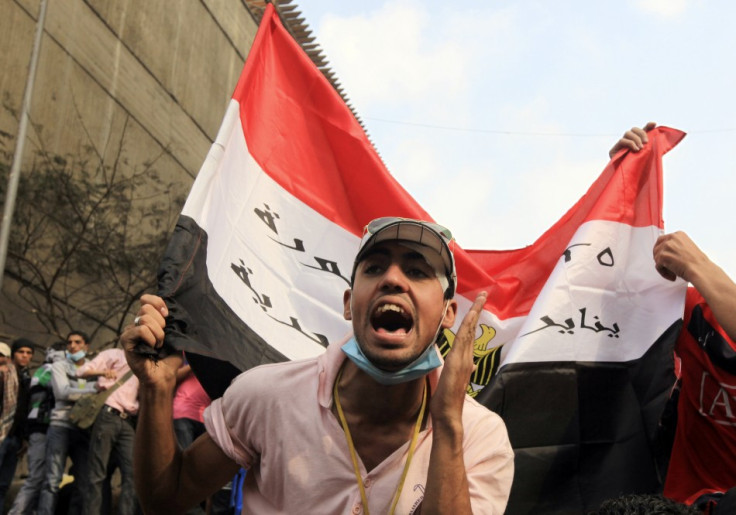 Egyptians are voting Monday in the first parliamentary elections since the downfall of former President Hosni Mubarak.
Despite days of protests against the Supreme Council of the Armed Forces, Egyptians started queuing outside polling stations to cast their ballots early in the morning.
Monday's vote is the first of a series of votes expected to take place until March 2012 and takes place in nine provinces, including the capital Cairo and Alexandria, Egypt's second-largest city.
Last week angry protesters demanded the postponement of the elections and occupied Tahrir Square as they fear the leader of the military council, Field Marshal Hussein Tantawi, is trying to cling to power.
As protesters clashed with the security forces, at least 41 protesters died and more than 2,000 people were injured.
On Monday morning the crowds in Tahrir Square were significantly smaller, but protesters still demand the immediate replacement of the military regime with a civilian presidential council and a so-called national salvation government.
Mass protests turned violent last week after the SCAF said it will retain the right to appoint and dismiss the Cabinet and protesters accused it of trying to retain control over the drafting of the new constitution.
Following days of unrest, the government headed by Prime Minister Essam Sharaf resigned and the military appointed Kamal Ganzouri, a former prime minister under the Mubarak regime.
His nomination failed to quell the protesters' anger as many fear he will not challenge the power of the army.
Egypt: Parliamentary Elections Factfile
On Saturday, Tantawi held talks with leading opposition figures Mohamed ElBareidei and Amr Moussa but refused to postpone the elections.
"Either we succeed - politically, economically and socially - or the consequences will be extremely grave, and we will not allow that," Tantawi said in a statement on Sunday.
Monday's elections will be a major test for Egypt as the country's last parliamentary elections held under Mubarak last November and December were far from fair, leading to the dictator's ruling party winning almost all the seats, despite massive popular discontent against the regime.
© Copyright IBTimes 2023. All rights reserved.