Masked gunmen have opened fire on an army bus in Cairo's Zaitoun district, killing one army officer and injuring three soldiers, according to state media.
No group has yet claimed responsibility for the attack but the Egyptian army have said the Muslim Brotherhood, whose leader Mohamed Morsi was ousted from power last July, was behind the attack.
Islamist militants are battling against the army chief Field Marshal Abdel Fattah al-Sisi who has replaced Morsi since his overthrow in July of last year.
Islamists in Egypt have predominantly targeted military and government representatives, killing hundreds of policemen and soldiers since Morsi's overthrow.
The group Ansar Bayt al-Maqdis claimed responsibility for a January rocket attack that downed a military helicopter and killed five Egyptian soldiers.
Egyptian officials view the Palestinian militant group Hamas as a security threat on the country's border, accusing the group of supporting al Qaeda-linked Islamist militants in the Sinai Peninsula.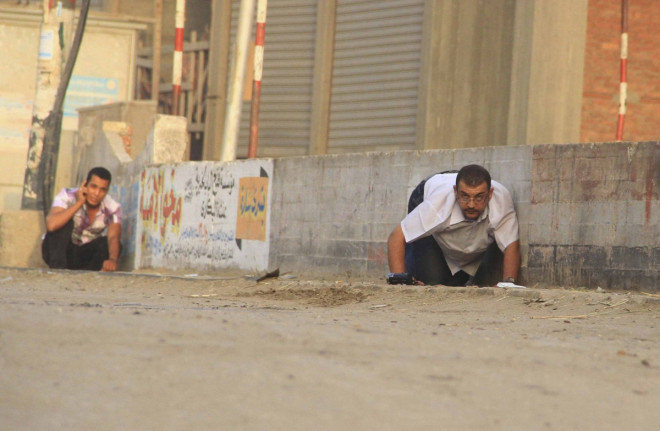 An Egyptian court subsequently banned all Hamas activities in Egypt, designated the Palestinian militant group as a terrorist organisation and closed its offices.
More to follow...