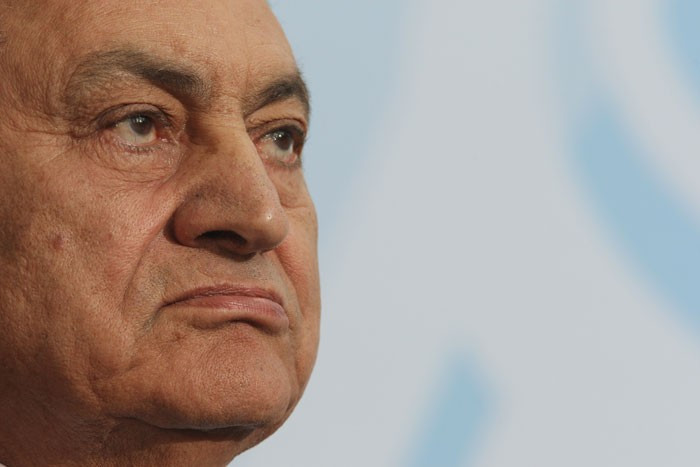 New reports surrounding Egypt's former President Hosni Mubarak's health have surfaced after it emerged the former leader, who is due to stand trial next week but is still hospitalised, is weakened because he has been refusing to eat and is only taking liquids, according to reports by the official news agency MENA.
Mubarak "is completely refusing to eat food but consumes some liquids and juice only. He lost a lot of weight and suffers weakness and severe infirmity," MENA quoted the head of the hospital treating Mubarak as saying.
The former president has been plagued by a series of health scare since he was ousted for Egypt's presidency on February 11. Observers however remain cautious as they fear the former leader tries to avoid the impending trial.
Meanwhile, the military, which has taken over Mubarak since February, is far from making unanimity amongst the Egyptians. Protests are still on-going, with many denouncing the brutality of the forces that have ruled the country since 1952.
Despite receiving the backing of the Muslim Brotherhood, the most organised opposition group, and of many other political parties, activists and rights group alike affirm basic human rights are still violated and demonstrators are still being held in custody.
Despite years in power while working for and following Mubarak's instruction the military, which has formed the ruling Supreme Council of the Armed Forces (SCAF) still fails to understand that Egyptians risked their lives for real reforms, being fed up of years of repression.
Last weekend violence erupted between supporters of the military council and democracy activists, proving that divisions still exist.
Pro-democracy protesters had tried to march on the defence ministry to protest against the military's failure to implement "the demands of the revolution" but were faced with angry military supporters, which certain sources say were encouraged by the military itself.
The army's presence in Egypt has been very strong and important for decades, being Mubarak's most repressive tool, so it is understandable most Egyptians struggle to remain under its control. While criticising its forces was a few months ago still a taboo, things have now changed as demonstrators voice their fears and frustrations, either in the streets, on walls or even on social networks.
Problems with trials of former government officials are also increasingly creating fictions between the military council and the civil society.
Also, on Tuesday, the trial of former Interior Minister, Habib Al-Adli, has been postponed for August 3, to coincide with that of ousted President, Hosni Mubarak and his sons Alaa and Gamal, official said. However, as Al-Aldi left the court, his car was mobbed by protesters throwing rocks at his vehicle.
The Egyptian public is partuclarly hostile towards Al-Adli as he is said to be behing the decision to order police forces to fire live ammunition, teargas and water cannons into the crowds.
Hasan Abu Al Anein, the lawyer representing the families of those who were killed, reacted by stating: "Of course in my personal opinion, this decision will increase the anger of the families of the martyrs, and will enflame the demonstrators in Tahrir square. And I don't understand it. Even the trial of Mubarak, which is on August 3rd -- will they have time to put the two trials together in the same case? God only knows. Will the case take place on August 3rd or not, or will we wait until the judiciary holidays, or not? God only knows. And where will it take place? Again, God only knows."
With the army accused of not implementing new reforms, being reluctant to remove corrupt officials from the Mubarak era and protecting the former president by delaying his trial, eating or not, Egyptians will firmly expect their former president to face a court and end up where he sent so many demonstrators, jail that is.