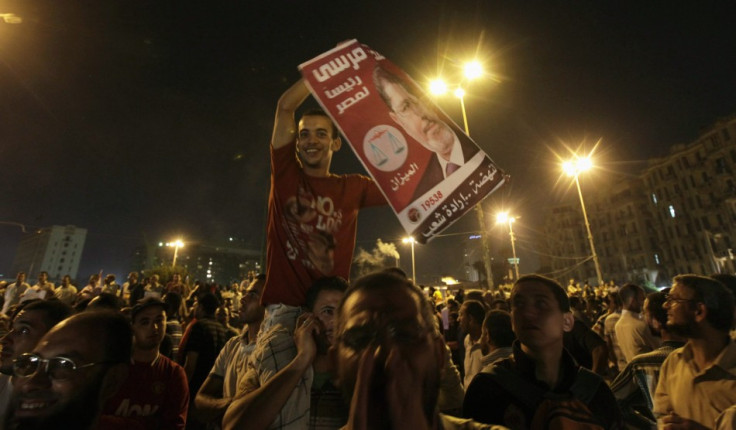 Severe differences have cropped up between Egypt's new president, Mohammed Mursi, and the military council just days after he was installed.
Mursi's Muslim Brotherhood has declared that it will reconvene parliament which was earlier closed by the Supreme Council of Armed Forces (SCAF).
The military council was following the supreme constitutional court's decision to dissolve parliament days ahead of the final presidential run-off in June. The court has again upheld the decision, setting the scene for a confronatation with the Brotherhood.
According to Reuters, parliamentary speaker Saad al-Katatni announced that the lower house of parliament would convene on Tuesday morning. Parliament will convene to discuss "how to implement the court ruling" which declared parliament itself as invalid.
SCAF has responded strongly to the Brotherhood's announcement of reconvening parliament, saying the decision by the supreme court should be upheld.
The council said in a statement it was confident that "all state institutions" would respect the law and the constitution, according to reports.
The statement added that the Council had always acted to support "the will of people" while upholding the court's verdict, reported Reuters.
The Brotherhood is yet to respond to the council's statement. If Mursi goes ahead holding the Brotherhood-dominated parliament defying the Council's hope, it is likely to infuriate the military.
The friction between the Brotherhood and the military was predicted by analysts and is likely to worsen if the parliament row deepens.
The face-off between the two threatens the economic measures of the country which has gone through a political turmoil over the past one and half years since the Hosni Mubarak era.
Meanwhile, huge crowds have gathered in Cairo's historic Tahrir Square ahead of the parliamentary session.
The Brotherhood has called for support for Mursi while parliament is about to be convened.
"We affirm that there is no confrontation with the judiciary and the decision respects the verdict of the constitutional court," Reuters reported Mursi's spokesperson Yasser Ali as saying, who seemed to play down the differences.
Amid all these developments, both Mursi and the military council Chief Hussein Tantawi attended a military cadet graduation ceremony on Monday. Television pictures showed both of them involved in a casual conversation.