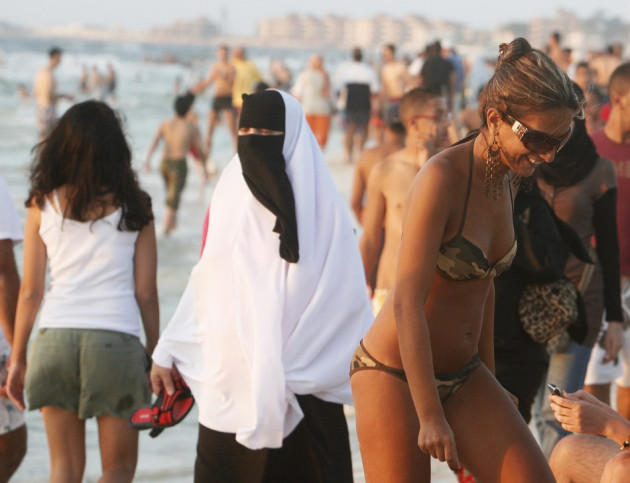 Egyptian police arrested a group of Georgian tourists who were in swimsuits and taking photographs of each other in the mistaken belief that they were porn stars.
The group, which included men and women, was later let off with an apology. Authorities said the officer who detained the tourists was "inexperienced".
Some of the tourists were spotted naked or wearing swimsuits in the Red Sea resort of Hurghada.
"These tourists were diving and shooting the aquatic flora and fauna. The security officer had wrongly assessed the situation due to his inexperience," a spokesperson for Egypt's tourism ministry said, according to local reports.
According to The Commentator, the tourists were part of the Georgian reality show Top Gogo.
The Georgian embassy in Egypt said: "The incident is over now. Police of Hurghada officially apologised, while the crew continues working in Hurghada."
The exact number of tourists was not clear but reports from Georgia suggested there were 12.
Egypt's judiciary banned all pornographic material in 2009 but the ban was never strictly implemented by the authorities. Conservative groups have urged the Muslim Brotherhood administration to enforce the ban.
"Pornographic websites stem from a Western culture - they [undermine] our moral family values and youth. They promote a criminal culture, one which leads to drugs and theft. It corrupts the promotion of Muslim values and the ban should have been implemented much earlier," a Salafi member of parliament said.
A fresh lawsuit has also been filed against President Mohamed Mursi for allegedly failing to uphold the court ruling on pornography.