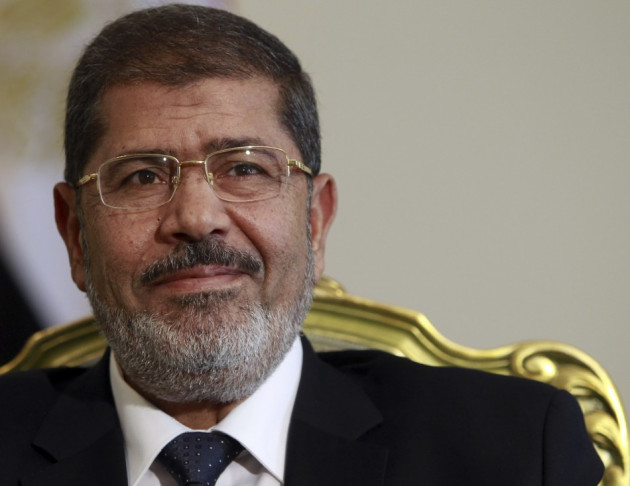 As Egyptian President Mohammed Mursi swore in his new cabinet, two media outlets came under fire for allegedly slandering the head of state.
Mursi retained his military chief Field Marshal Hussein Tantawi as his defence minister in the cabinet which was sworn in nearly a month after the historic elections.
Controversial Finance Minister Mumtaz al-Said who was opposed by the ruling Muslim Brotherhood for his budget, also retained his position.
While the Brotherhood's Freedom and Justice Party kept four important portfolios including education and the information ministry, its Islamist allies got the rest. The cabinet has nearly 28 first-timers out of 35 ministers.
"The main principle, the main criterion, was competence. We should stop using such terms as them and us, and that this is a Christian, or a Copt, or a Muslim. All I see is Egyptians and citizens. We are the people's government; we do not represent any trend," Prime Minister Hisham Qandil told a news conference. Qandil was an irrigation minister in the earlier cabinet.
The government faces enormous pressure to tackle Egypt's economic problems which have worsened since the turmoil surrounding the ouster of former dictator Hosni Mubarak in February 2011.
Meanwhile, the government has taken on two media outlets for allegedly publishing false news against the president.
"Practices of some media outlets have exceeded limits of the law and it was necessary to stand up to them," Presidential spokesperson Yasser Ali told local media, according to Gulf News.
Although the spokesperson did not take names, one of the two in the line of fire is said to be Iran-based Fars.
Mursi's government is likely to file a suit against the media organisations. The ruling Brotherhood had already lodged a complaint against the previous information minister, the head of the news sector at the official television and three other reporters who were accused of putting out false news against the party. Ironically, the journalists belonged to the government-run daily Rose al Youssef.