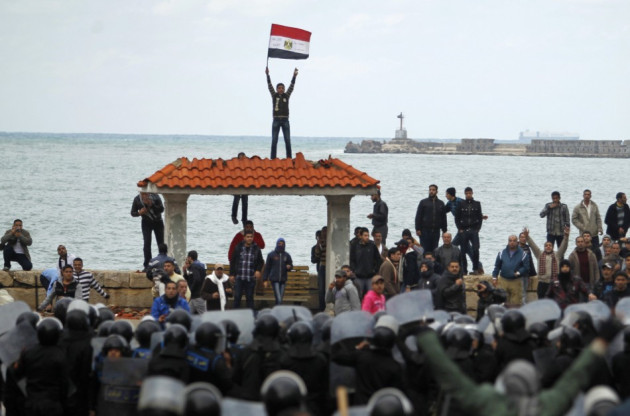 Egypt will deploy up to 250,000 security forces to prevent violence during the second phase of the country's referendum on a controversial new constitution.
On the eve of the referendum, clashes between President Mohammed Mursi's supporters and opponents broke out across Egypt, leaving dozens of people injured. Skirmishes have been reported in the port city of Alexandria.
"I was afraid to go down and vote because sometimes Muslim Brotherhood members stand outside polling stations and push voters to vote as they want but I decided to come here and say no anyway," Omnia Mahmoud, an 18-year-old first-time voter, told Ahram Online.
Brisk polling has already been reported. More than 25 million registered Egyptians are likely to cast their votes in 17 of the country's provinces. The first round of the referendum took place on 15 December in 10 provinces, during which the opposition forces accused Mursi of malpractice in the voting process. Some anti-Mursi groups have been calling for a re-run of the first round.
"Egypt is not divided and is not facing any internal dangers. In reality Egypt is now on the verge of building a new political system that will be open to all political forces," politician Essam el-Erian, who backs Mursi, told Aljazeera.
Another pro-Mursi political party leader said the constitutional draft is close to perfection, like the painting of Mona Lisa.
Voter turnout was nearly 30 percent during the first round, with unconfirmed reports suggesting nearly 57 percent voted "yes".
The second phase is likely to favour Mursi, too, suggest reports, as the regions are considered to be a stronghold of the Muslim Brotherhood. Of the 17 provinces, three strongly opposed Mursi during the presidential elections.
If the draft constitution receives approval, parliamentary elections will be held within 90 days. Official results are likely to emerge on 24 December.