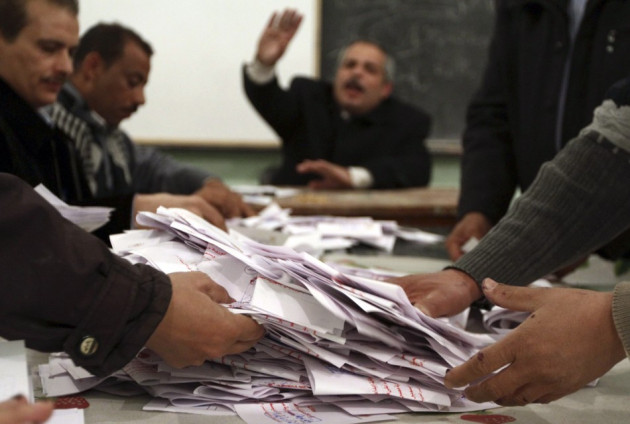 Egypt has officially endorsed the Islamist constitution drafted by President Mohammed Mursi belonging to the Muslim Brotherhood in the recently held referendum.
In the two-phase referendum, nearly 63.8 percent of the 52 million eligible voters supported the controversial constitution.
The opposition, which dubbed the constitution as biased, had protested soon after the results. The Brotherhood which once again proved its mettle since the toppling of Mubarak, appealed to opposition groups saying there is "no loser" in the verdict given by Egyptian voters.
The Arab world's most populous nation will witness the next parliamentary election in about two months' time where yet another bitter confrontation between the Islamists and liberals is most likely.
Judge Samir Abul Maaty, the head of the election committee, announced the final results and said the complaints by the opponents had been taken into account. The committee dismissed allegations of voting irregularities made by some of the liberal groups.
"There was complete judicial supervision. Our main concern was to make sure that each vote was heard," said Abul Maaty.
The opposition groups say the low voters' turnout of little less than 33 percent also led to Mursi's victory in the referendum which may not represent the sentiments of entire Egypt.
Hours before the official results were announced, the government had imposed a ban on people travelling in and out of Egypt and not to carry cash of more than $10,000 (£6,200). The government says the political unrest in recent weeks spearheaded by the opposition had contributed to weakening of the economy.
Local reports said many Egyptians had started withdrawing their money from banks predicting tougher times in the country because of worsening economic conditions.
"The main goals that the government is working towards now is plugging the budget deficit, and working on increasing growth to boost employment rates, curb inflation, and increase the competitiveness of Egyptian exports," said Prime Minister Hisham Kandil.
Egypt's ally in the western world, the US, swiftly reacted to the referendum verdict and urged both parties to accept the outcome.
"President Mursi, as the democratically elected leader of Egypt, has a special responsibility to move forward in a way that recognises the urgent need to bridge divisions," said State Department spokesperson Patrick Ventrell.
"We hope those Egyptians disappointed by the result will seek more and deeper engagement. We look to those who welcome the result to engage in good faith. And we hope all sides will re-commit themselves to condemn and prevent violence," added Washington.