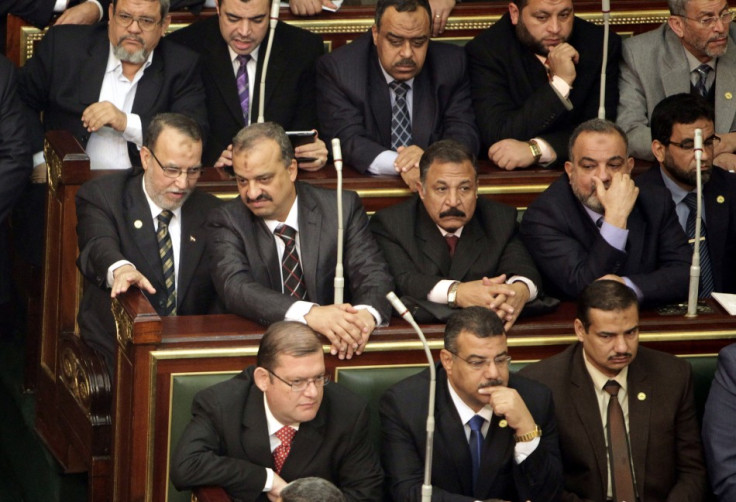 Efforts by Iran to rekindle its relationship with Egypt have fallen flat after the Muslim Brotherhood warned it would drop Iran in favour of improving ties with the Gulf States.
Essam el-Erian, vice-chairman of the Muslim Brotherhood's Justice and Freedom party and chairman of the foreign relations committee of the Egyptian People's Assembly, outlined the change of approach with a stark attack on Tehran. He called on the foreign ministry to review its ties with Iran "in light of our relationship with the Gulf States and in line with the ongoing revolution in Egypt".
His website statement said Egyptian-Iranian ties had to be reviewed because of Iran's support for Syrian president Bashar al-Assad.
Assad's crackdown on the Syrian uprising has left more than 5,400 people dead.
"The committee strongly denounced the massacres committed by Bashar al-Assad against his own people, and demanded the bloodshed must stop immediately," the statement continues.
"Iran has adopted a biased position, supporting the regime of Bashar al-Assad, while the Syrian people demand his departure and despite the hundreds of martyrs falling in Syria every day because of the policy of brutality, violence and killing followed by Bashar, backed by Iran and Hezbollah."
Ties between Egypt and Iran have been contentious since the Islamic revolution of 1979 and were further damaged when the Israel-Egypt peace accord was signed in the same year. Iran's late supreme leader Ayatollah Khomeini called the treaty "treason against Islam".
Hamas, the Palestinian offshoot of the Muslim Brotherhood, has until recently been backed by Syria and Iran. Following the Syrian uprising, the group refused to publicly support Assad and reports suggest it has vacated its Damascus headquarters.