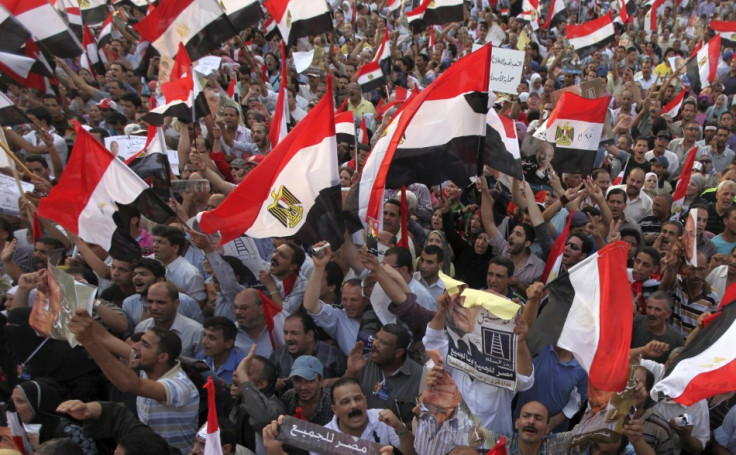 The long-awaited Egyptian election results are expected to be announced on Sunday which will make either Mohammed Mursi or Ahmed Shafiq the first-ever elected president in Egyptian history.
The ruling military council delayed the results of the presidential election run-off citing allegations of malpractice in the polling. The voting took place exactly a week back on 17 June.
Both the Muslim Brotherhood's Mursi and former dictator Hosni Mubarak's ex-aide Shafiq claimed victory in the election which led to demonstrations from both sides in the country.
The ruling Supreme Council of Armed Forces (SCAF) had been calling on both the parties to accept the election results regardless of whoever wins.
The results were supposed to have been announced on Thursday but the election commission said it would be announcing the official results at 15:00 local time (14:00 BST).
Thousands of Brotherhood supporters have been camping at Cairo's historic Tahrir Square after they gathered for a sit-in protest against the army a few days back. The protesters gathered to demonstrate against the SCAF for declaring sweeping powers for itself before the election results.
Reports suggest the supporters are jubilant that their candidate Mursi is strongly expected to win the election.
The Brotherhood reportedly held a high-level meeting with top army officials after the SCAF announced its sweeping powers.
Reports suggest that both parties could have come up with a power-sharing agreement during the meeting which is why the Brotherhood is flexing its muscles in the form of mass protests.
For a long time, critics have been accusing the SCAF of trying to install a proxy president and rule the country through him.
Days before the voting, the Supreme Court also dissolved the parliament which angered the Brotherhood.
Fear also exists that the election results could turn awry which may lead to violence among supporters of Mursi and Shafiq.
Supporters of Shafiq also held a demonstration on Saturday in a city near the capital Cairo.
"When we decided to take to the streets, we're not just one, two or three million, we're 80 million. The only difference is that we're waiting for the military council to give its final word," one of Shafiq's supporters was quoted by Reuters as saying.
Whoever wins the election, a mammoth task awaits the new government which has to improve the economic situation and usher in political stability in the most populous Arab nation.