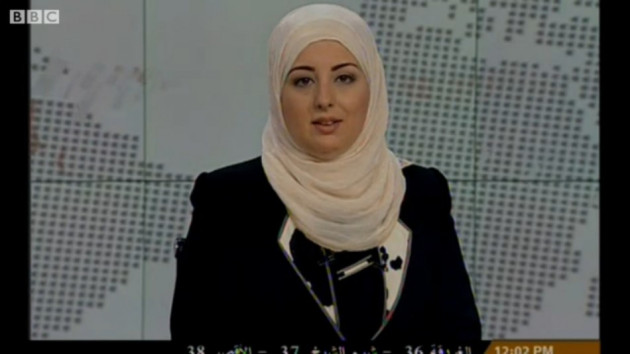 A veiled woman has appeared on Egyptian state TV for the first time since it started broadcasting in 1960 after the Islamist-dominated government lifted a ban that had been in place for half a century.
Fatima Nabeel, who wore a cream-coloured headscarf as she read a news bulletin, tweeted: "At last, the revolution has reached Maspero [an Egyptian TV building]. This decision is not a grant, but a legal right."
Under former president Hosni Mubarak's secular regime there was an unofficial ban on women veiled presenters.
However the new Islamist president, Mohammed Mursi, has imposed sweeping changes in state-controlled media. Many feared he and his Muslim Brotherhood would give priority to Islamist interests.
After being banned from state TV because of her veil, Nabeel started working for the Muslim Brotherhood TV network Misr 25 a year ago. She was given permission to return to state TV after the appointment of new information minister Salah Abdel-Maksoud, a Brotherhood member.
"Now the standards have nothing to do with the veil, which is a personal choice, but are all about professional skills and intellect," she told AP.
She has denied she is a member of the Muslim Brotherhood.
"Until now my job on Egyptian TV is limited to presenting news bulletins. It is likely that I will later host news talk shows," Nabeel said.
"The revolution [against Mubarak] erupted to set things right. Barring hijab wearers from appearing on state television was against the law, constitution and democracy."
The vast majority of Muslim Egyptian women wear some form of head covering.