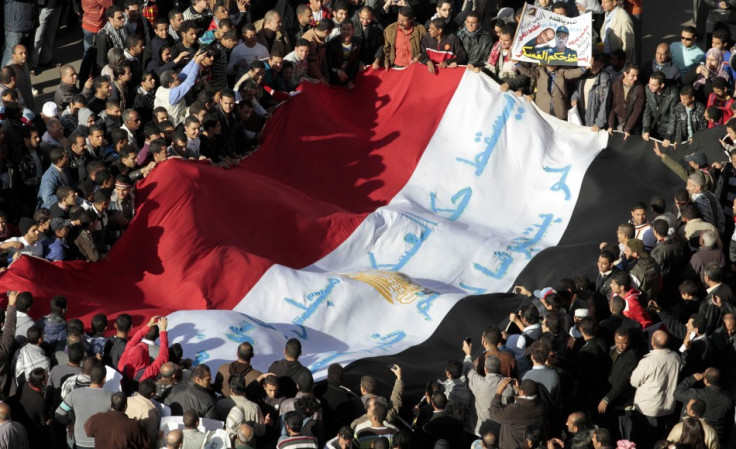 Egyptians have organised a mass demonstration in Cairo's Tahrir Square to protest against the country's interim military rulers following escalating violence by security forces.
The protest, called the "restoration of honour", followed a week in which at least 16 protesters were killed in clashes with Egyptian security forces.
Hundreds of protesters have also been wounded, including a woman who was taken to hospital after being savagely beaten by soldiers.
Video footage and photographs of the incident have emerged fuelling the already taut situation between the public and the ruling Supreme Council of the Armed Forces.
Organisers called on all factions to support the demonstration with the aim of getting one million people to show their defiance of the regime.
Thousands gathered in Tahrir Square and in other cities across the country to join the protests and honour the women so violently and sexually assaulted by members of the security forces in the 10 months of unrest.
They also demanded that the ruling council steps aside for a civilian government to be immediately established. Elections are still going on.
As the number of protesters swelled in the Cairo square, pro-military supporters staged a counter-demonstration just a few miles away in the city's Abbassia neighbourhood.