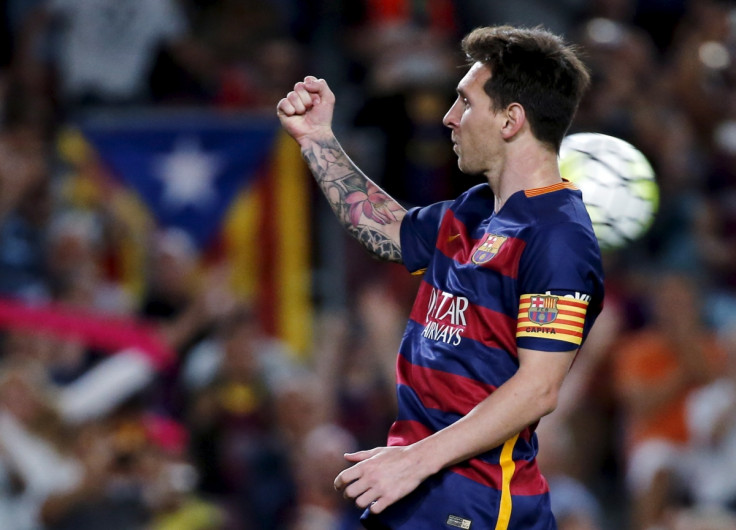 Barcelona manager Luis Enrique has said he will talk to Lionel Messi prior to El Clasico to discuss if the star is ready to face Real Madrid. The boss admits that the Argentine is "not 100%", with him yet to play a game since injuring his left knee during a win over Las Palmas in September.
Messi used the international break to step up his recovery, and he even returned to training earlier in the week with his teammates. However, reports in Spain suggest that two months on the sideline would see him unready to start the first El Clasico of the year and that he will start the game on the bench, coming on if his side need him.
But Luis Enrique has stated he is yet to decide if Messi plays or not.
"He [Messi] has been feeling good since he came back. He's recovered and he's in the group dynamic," the boss said in the press conference, as quoted by AS.
"There's still the training today and I'll speak to him. It's clear he won't be 100% physically because of the time he's been out, but he's so important it gives us security to have him back."
"I don't have it [my starting eleven] all planned. I'll talk to Messi today and tomorrow and I'll decide before the game."
Asked who will take the final decision on Messi's role, he added: "It's the player who does or doesn't have confidence. We'll need to wait a bit. But with or without him, it's all good news."
Ivan Rakitic, who has not played since suffering a calf muscle tear against BATE Borisov in the Champions League on 4 November, is also available for selection. However, Enrique says he is also yet to make a decision on the Croatian.
"He's good. I'll speak to him after the session. I need to see what feedback he has. We'll have him back," he said.