El Clasico: Rafa Benitez relives Chelsea nightmare as he fights the enemy at home with Real Madrid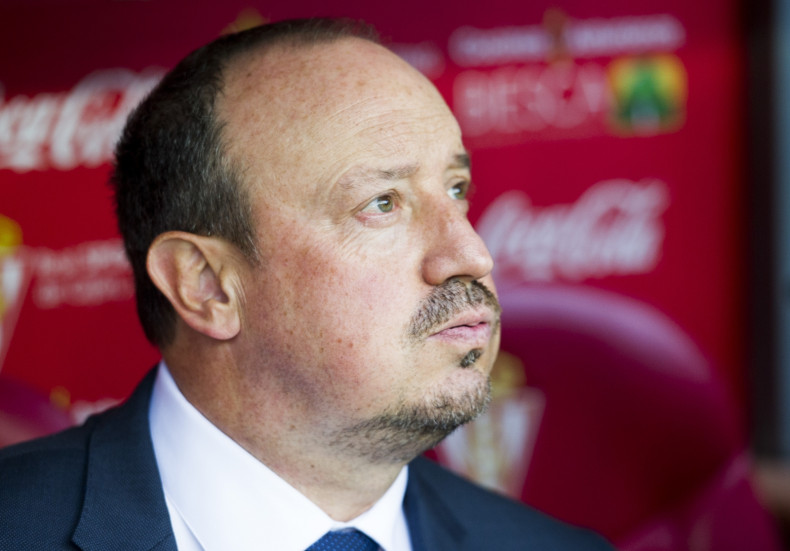 Rafa Benitez will probably keep his Real Madrid job whatever happens today in the first Clasico of the season. The match against arch-rivals Barcelona, however, will certainly be a major chapter in his career at the Santiago Bernabeu, with defeat giving new ammo to those who didn't want the former Liverpool and Chelsea boss to take the job during the summer and have been begging for his firing ever since – even if that means Real lose.
Carlo Ancelotti was sacked in the summer after a season without silverware, but it is widely known the Italian boss had already long lost president Florentino Perez's confidence in February, when his side were hammered 4-0 by Atletico Madrid. Benitez's test today is even bigger, because Ancelotti charmed the Spanish press and Madrid fans, two things Benitez has been unable to do. He has been fighting the enemy at home ever since he moved to the Bernabeu.
This is not a new experience to the Spanish technician, who who was adored at Liverpool but hated at Stamford Bridge. Blues fans didn't like his successful past at Anfield – and against them – while at Real Madrid fans and pundits have failed to warm to a single thing about Benitez.
The Los Blancos's hot seat is commonly described as the most demanding in world football, with the power and influence of the Spanish press playing a major part on that. Perez once reportedly sacked Vicente Del Bosque as the moustachioed boss was not good-looking enough to sit in the luxury Bernabeu dugout.
Marca got Manuel Pellegrini dismissed as his prior CV with minor teams was not enough for the 'best club in history'. AS pushed Jose Mourinho out of the club as his rogue behaviour didn't fit in the 'classy' Real Madrid. The two major Spanish publications loved Ancelotti though, as he had an immaculate CV and was a real Italian gentleman. Yet Perez though he was too soft to manage the egos of the Galacticos and showed him the door just one year after he won La Decima.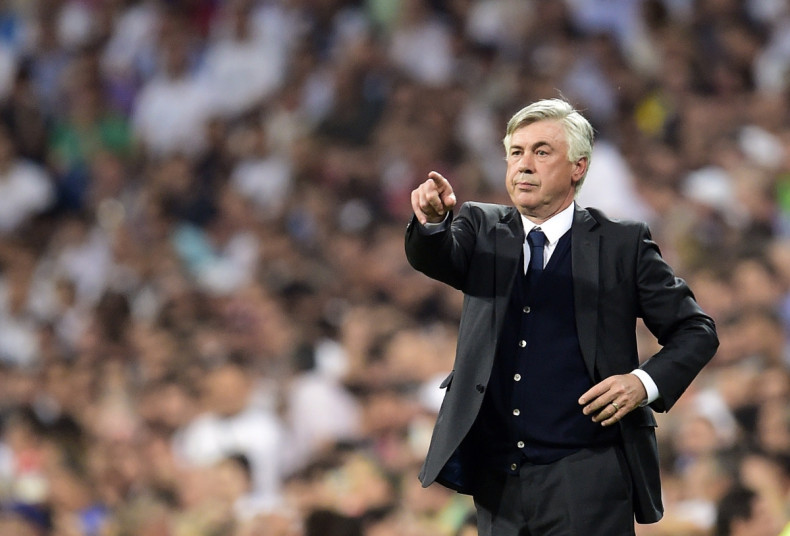 Benitez seems to have united people in their loathing. His bulging gut is seen as unglamorous as Del Bosque's moustache. Spaniards could not deny he built a decent CV at Valencia and Liverpool, but feel that he has a history of defensive football that stands at odds with Real Madrid's style.
The Spanish manager has lost just one game since moving to Real Madrid, who set second in La Liga and comfortably lead their Champions League group. Historically, results have always been everything at Real, compared to the "style over score" attitude associated with Barcelona. However, this hasn't worked with Benitez has forces didn't like him before he arrived, wanting Ancelotti to continue.
Thus, every decision he has made at the club has seen heavy scrutiny.
Last year, many suggested Cristiano Ronaldo should leave the flank to play as a striker as, at 30, he no longer had the speed to dribble from the wing. But as soon as Benitez played him in a central role people began blaming him for the Portuguese star's poor performances, even suggesting he wants to leave Real to get away from Benitez.
Over the last two seasons it was suggested that Bale should not play on the right-side of the pitch as he prefers the left. But as soon as Benitez played him in his favoured role behind the striker they said that his performances there were not only worse, but they were making the team feel uncomfortable – especially Ronaldo.
Last season many doubted whether the BBC (Bale, Karim Benzema and Cristiano) could play together with three number 10s (James Rodriguez, Luka Modric and Toni Kroos) behind them, as no one defended. Certain results under Ancelotti suggested that such an attacking XI was perfect for the PlayStation but ineffective in reality, especially against bigger teams. But Benitez's solution of balancing the team with Casemiro has infuriated critics, saying using a defensive midfielder at Real is blasphemy.
Benitez has no injury excuses ahead of El Clastico – Benzema is a minor doubt but James and Bale are back – but a real dilemma to pick a starting eleven. He would presumably prefer to use Casemiro to hold the impressive Barcelona attack. The media and fans, however, have begged him to play the most attacking XI possible, despite a similar team sinking last year.
Whatever he does, he will be branded as wrong. If he picks Casemiro he will give credence to those who see him as a boring defensive manager. But if he plumps for the attacking option he will say he has shown little personality and conviction in his own beliefs.
Benitez knows all-too-well from his time at Chelsea that when people don't like you, nothing – not even a Europa League title – will change that. Yet today's Clasico could be a turning point and a chance to prove the haters wrong. However, defeat would give succour to those enemies at home and mark the beginning of his end in Madrid.