El Salvador Court Denies Abortion to Woman Facing Death in Childbirth [VIDEO]
Doctors and ministry of health fail in supreme court appeal to win termination for woman whose pregnancy threatens her life
El Salvador's supreme court has rejected pleas to allow a young woman who suffers from lupus and kidney disease to have an abortion - despite doctors saying the foetus has no chance of survival.
Lawyers for the 22-year-old woman, known only as "Beatriz", joined a medical committee at the maternity hospital, the ministry of health and abortion rights groups to support her court bid for a termination of her 26-week pregnancy, arguing that it could pose serious danger to her health.
But judges voted 4 to 1 against the appeal.
The judges said: "This court determines that the rights of the mother cannot take precedence over those of the unborn child or vice versa, and that there is an absolute bar to authorising an abortion as contrary to the constitutional protection accorded to human persons from the moment of conception."
Abortions are banned in El Salvador under any circumstances.
"We cannot appeal because this was the last step, the supreme court," Victor Hugo Mata, Beatriz's lawyer, told CBS.
The foetus is developing without a complete brain, according to three sonograms at the National Maternity Hospital. Almost all babies with this condition die in the womb or within a few days of being born.
In a video in Spanish uploaded to Vimeo the woman pleads: "I don't want to do it but I know the child won't live and I think it is the only way to save my life".
Doctors maintained that the risk to the woman's health increases as her pregnancy advances because the lupus may be reactivated.
El Salvador's attorney general for human rights, Oscar Luna, had said: "What should prevail above all are human rights - in this case, the right to life."
New York-based Human Rights Watch wrote to El Salvador's President Mauricio Funes saying that forcing the woman to continue the pregnancy "violates her fundamental human rights, including the rights to life and to health".
"President Funes should take immediate steps to allow Beatriz to terminate this pregnancy, which puts her life at serious risk," said Jose Vivanco, Americas director at Human Rights Watch.
In March, lawyers for the hospital demanded permission from the government to perform an abortion in her case because there was "strong probability of maternal death".
El Salvador, along with Chile, has the strictest anti-abortion laws in Latin America. For doctors who perform abortion, the criminal sentence is up to 12 years while for the woman it increases to 50 years.
A report from the Central American Women's Network found that 628 women have been jailed in the country since the anti-abortion law was enacted in 1998.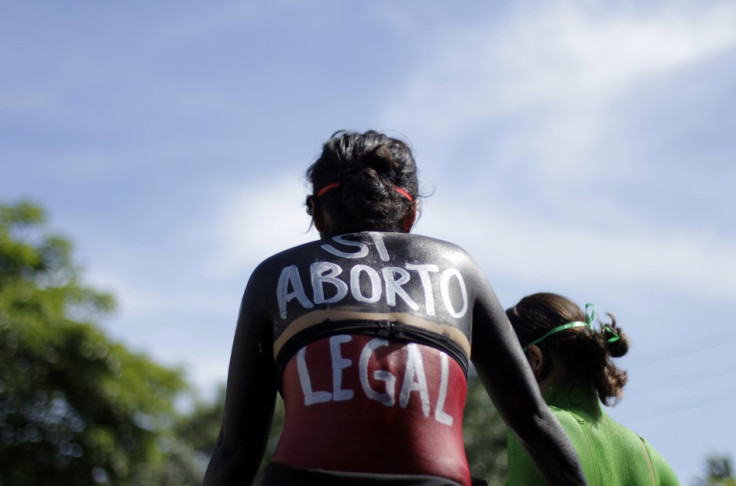 © Copyright IBTimes 2023. All rights reserved.