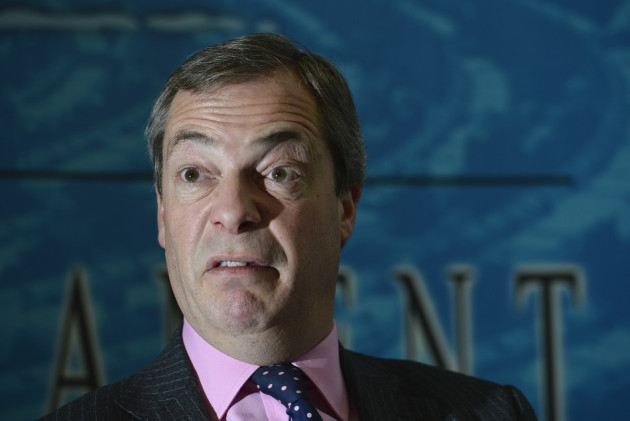 With local authority polls about to open, more than one in five voters looks set to pick Ukip after new polling delivered another boost to the anti-EU party and a blow on the Conservatives.
A Comres survey shows Nigel Farage's party riding high on 22% and breathing down the neck of Labour on 24%.
The Conservative party is in front with 31%, but the seemingly inexorable rise of Ukip has senior figures in the Tories fearful in marginal seats. Deputy prime minister Nick Clegg's Liberal Democrats are languishing on 12%.
More than 2,300 seats on county councils outside of major UK cities are up for grabs in 34 election areas.
Many are in the countryside and qualify as Tory heartlands but Ukip's bold showing may disturb the equation.
Ukip has, however, been rattled by a string of embarrassing gaffes by candidates, whom the party admitted to IBTimes UK were not properly vetted ahead of being selected.
Pollster Andrew Hawkins said: "It's a four-way election which we've never had before at county elections.
"They happen in European Union elections, but not the important ones. Quite what the map will look like after election day is not clear," he said.
"The Conservatives should be in first place, but they should be further ahead than they are. The 34 election areas are the shire counties which are the Tory heartlands."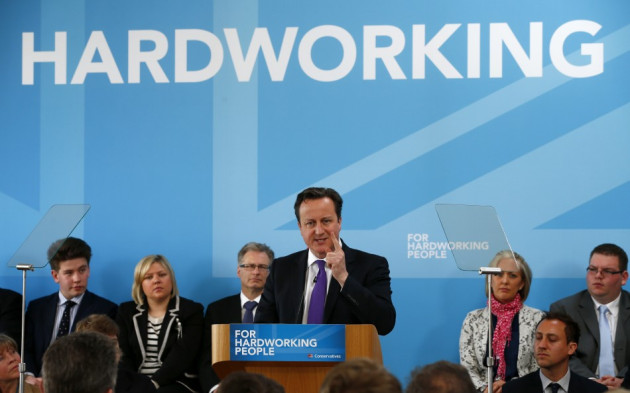 David Cameron has curbed his comments against Ukip in recent days, possibly in a bid not to alienate wavering voters who may cast their lot with Farage's party instead.
Tory MPs could turn up the heat on Cameron in Westminster if enough voters abandon the party for Ukip and the Lib Dem coalition partners lose support to Labour.
Ed Miliband has spent the campaign standing on a wooden palette in public squares and needs to cement his credibility within the party by winning seats outside Labour's traditional urban strongholds.
That means regaining the 327 seats lost by Gordon Brown in the last swathe of elections in 2009 and doubling Labour's vote share, according to Hawkins.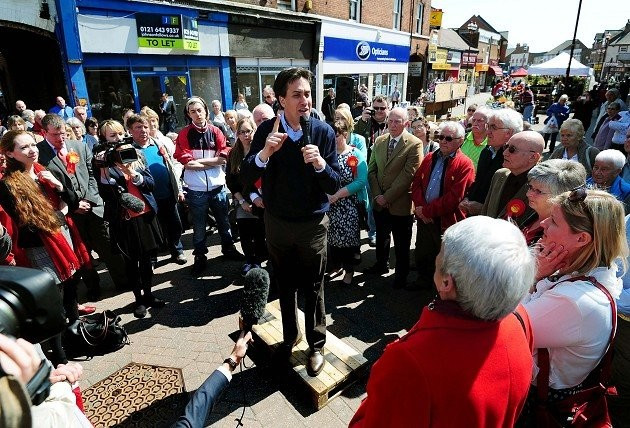 Ukip still looks likely to struggle to win enough seats to wield local power because support for it is spread thinly across the country.
Thursday's elections could be a high-water mark for Farage, increasing his influence on government even though denying his party power.
Hawkins said: "You could say Ukip has already exerted power by getting Cameron to promise an EU referendum. A strong showing in these elections could give Nigel Farage more power by boosting his bargaining position."