Election 2015: Lib Dems beat Labour to raise biggest battle fund in crunch seats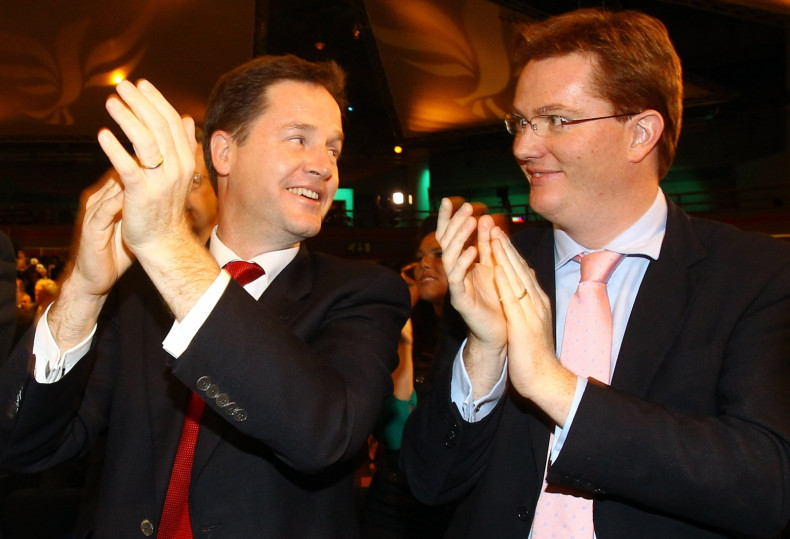 The Liberal Democrats have accumulated the biggest battle fund among the major political parties to fight for the most marginal seats at the general election.
Nick Clegg's party has raised £462,955 in the UK's 20 closet constituencies since May 2010.
The yellow outfit is ahead of its left-of-centre rival, Labour (£425,285), and the party's coalition government partner, the Tories (£338,558).
The figures, taken from Electoral Commission records by The Bureau of Investigative Journalism (TBIJ), suggest the Liberal Democrats are going to put up a strong fight at the election despite a dramatic slump in the polls since they came to power.
The research revealed Clegg's party has attracted the most donations for the Mid Dorset and North Poole seat, which has garnered £172,034.
Annette Brooke won the seat at the election with a minuscule majority of just 269 and local councillor Vikki Slade will contest the constituency on 7 May with Tory hopeful Michael Tomlinson.
But the party, according to figures, has failed to attract any donations for Maajid Nawaz, the Liberal Democrat candidate in Hampstead and Kilburn.
The founder of counter-extremism think tank Quilliam is up against Labour hopeful Tulip Siddiq and Tory candidate Simon Marcus.
Former Labour MP Glenda Jackson won the seat in 2010 with just 42 voters and the constituency is expected to be a closely fought fight between Labour and the Conservatives come polling day.
But so far Marcus is winning in the money stakes as he has raised £56,500 from donors, whereas Siddiq has attracted £37,500.
The marginal seats will be a very important battleground for the parties ahead of the election as the national opinion polls have consistently showed Labour and the Tories are almost neck-and-neck.
The latest poll from YouGov, which surveyed more than 1,800 voters between 7 and 8 April, put Labour one point ahead of the Tories (35% vs 34%), with Ukip on 13% and the Liberal Democrats on 8%.