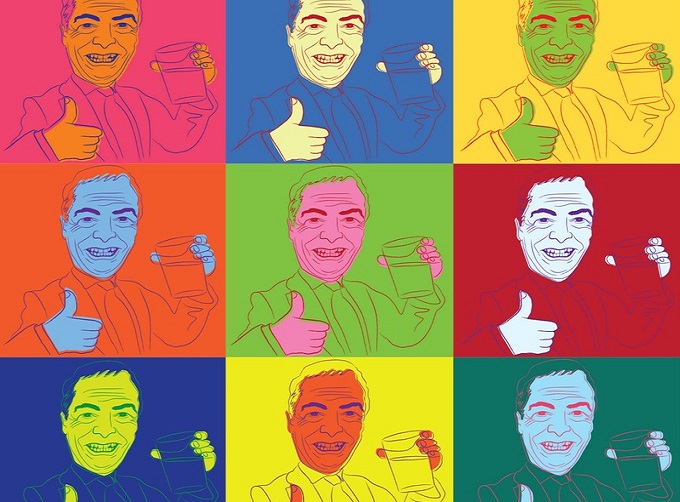 A song titled Wit And Wisdom Of Nigel Farage (which is totally silent) is to be released during the general election.
Music label Alcopop! Records said it was releasing the song to make a statement about what it claimed was an absence of policies in the anti-EU party. "We're not a massively political label, and we're not trying to tell people who to vote for," said label spokesman Jack Clothier.
"We're just genuinely terrified at what could happen to this country if people listen to the slick, media savvy cult of Farage rather than actually looking at his policies. So anything we can do in our small way to make people question his political motives is something we're delighted to be involved in."
The concept is not original and was used first by Stiff Records 32 years ago for a song about Ronald Reagan.
Wit And Wisdom Of Nigel Farage will be released on 4 May, three days before election polling day.
News of the song came on the same day a Ukip candidate's secret career as a porn star was exposed.
Councillor John Langley uses the stage-name Johnny Rockard in the adult film industry, when not campaigning for Farage's party.
The Bristol Post revealed one film features Langley and a woman performing sex acts in public on a bus, on a flyover and next to a university campus.