The issue of educating young people about lesbian, gay, transgender and bisexual sex and relationships remains a contested one. Yet with more than half of LGBT school pupils experiencing homophobic, transphobic and biphobic bullying, and two in five attempting suicide or self-harming as a result, the National Union of Teachers recently called for the next government to make it mandatory to include LGBT sexuality and gender in the school curriculum..
With just weeks to go before the general election, Labour, the Liberal Democrats and the Green party have all pledged their support for statutory sex and relationships education in their manifestos. The Conservatives have remained quiet on the issue, though, and Ukip has already outlined its opposition to inclusive, age-appropriate relationships education to primary school pupils – stating it would "encourage experimentation".
Ahead of the election, IBTimes UK spoke to Sam Dick, director of campaigns at Stonewall, about the importance of compulsory LGBT sex and relationships education and the effect it has on health and bullying.
"We know that far too many LGBT people are leaving school not having received any information or advice on how to lead healthy or safe lives, which means they are perhaps engaging in risk-taking behaviour – such as unprotected sex," Dick says.
"Stonewall believes schools have a responsibility to ensure young people are getting the information they need to lead healthy lives," he says. "And having worked with a number of schools over the last eight to ten years, we know one of the best ways to do that is to make sure pupils have access to inclusive PHSE sex and relationships education."
More than one in four LGBT pupils are never taught in school about the biological or physical aspects of same-sex relationships – which includes education about safe sex. "Not only are they not being taught this in school, but they are also not being told where to go outside of school should teachers not feel adept enough to discuss it," Dick adds. "They just don't have access to the information they need."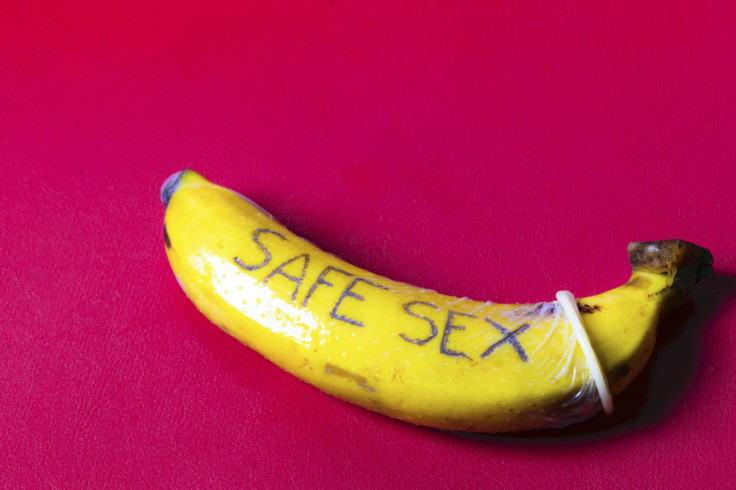 Teaching young people about different relationships and acceptance is essential to a tolerant society. Yet currently, homophobic bullying in schools is widespread and the use of homophobic language is endemic. Almost all – 99% - of gay young people hear the phrase "that's so gay" or "you're so gay" in school, while 96% of gay pupils hear language such as "poof" or "lezza".
Still, only half of gay pupils report that their schools say homophobic bullying is wrong. Even fewer pupils – around 37% – say the same from faith schools. And while the NUT's calls for compulsory education on same-sex relationships is a positive step forward, there has been resistance among some faith groups. The Christian Institute has argued that a "positive climate" to discuss LGBT sex and relationships is an "act of intolerance towards mainstream Christians and their beliefs".
The high rate of attempted suicide and self-harm is evidence of the adverse effect abuse has on the mental health of young people. School work and future educational plans and careers are at risk, as well as the pupils themselves. Children must be educated about the entire LGBT spectrum, Dick says, so they can accept themselves and others as L, G, B or T.
"It is about making sure young people who are questioning their sexual orientation or gender identity see in their schools that LGBT people exist and lead happy and health lives," Dick explains. "We know schools have to discuss biological aspects of sex, but it is often irrelevant to LGBT people – there is no use, purpose or benefit for us to be told about sexual relationships they are not going to have."
It is also essential that all sex and relationships education is age-appropriate. In a society where young people are introduced to sexual imagery and sexual experiences at a much younger age than a decade ago, education about sexuality and gender in a positive climate is fundamental. From teaching primary school children about different families, to teaching secondary school pupils about safe sex, teachers at all levels need thorough training to address homophobic bullying.
"Over half of LGBT pupils are still experiencing homophobic bullying in school and often that's because teachers feel ill-equipped to address it, not because they don't want to," Dick says. "More needs to be done to ensure all teacher receive training on how to tackle homophobic bullying and language, and to make sure all teachers have access to age-appropriate training to tackle bullying."