Election 2017: Where do the main parties stand on cybercrime and internet policy?
Net neutrality, cyber security and controls on social media discussed by 2017 party manifestos.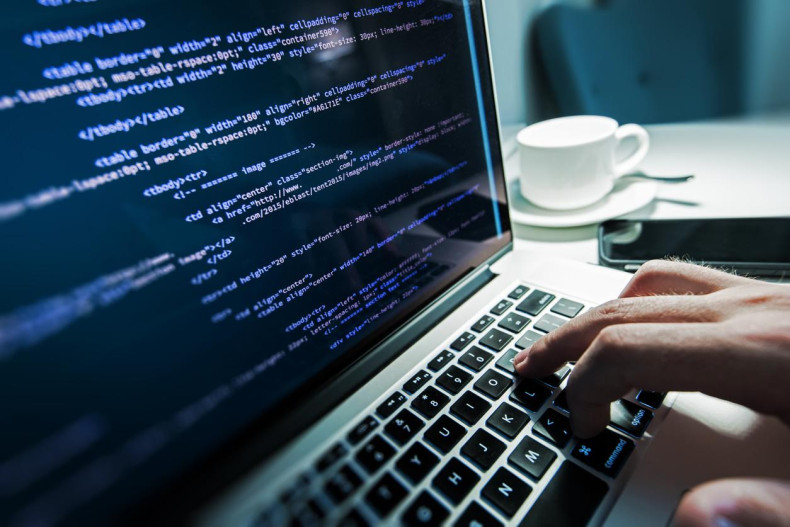 Part two of the IBTimes UK guide to technology party pledges ahead of the 2017 General Election will focus on the internet and cybercrime.
This feature continues from part one, which highlighted the key 4G, 5G and broadband pledges of the Conservatives, Labour and the Liberal Democrats, and here you can skip to part three, on electric and autonomous cars.
The Conservative Party
In brief
Plans to regulate the internet and how it is used
Regulatory framework to fine or prosecute internet companies who fail to remove illegal content
Children under 18 to be given right to have all info on them held by web companies deleted on request
Mission statement of 'online rules should reflect those which govern our offline lives'
Make digital crimes as difficult to commit as physical ones
Pressure on social platforms to perform better when asked to take down offensive content
Response to cyber threats to be bolstered
Add cyber bullying and online grooming to sex education
The Tories have by far the most to say of the three main parties when it comes to online safety, devoting an entire section of their 2017 manifesto to the topic. But a couple of lines have already caused a stir in the technology sector.
Towards the end of the 88-page manifesto, the party says: "Some people say that it is not for government to regulate when it comes to technology and the internet. We disagree. While we cannot create this framework alone, it is for government, not private companies, to protect the security of people and ensure the gardens of the rules by which people and businesses abide."
The government asks tech companies to give young users the right to delete all "personal data" held about them when they turn 18, if they so wish. The manifesto states: "We will give people new rights to ensure they are in control of their own data, including the ability to require major social media platforms to delete information held about them at the age of 18, the ability to access and export personal data, and an expectation that personal data held should be stored in a secure way."
The Conservatives continue: "We must takes steps to protect the vulnerable and give people confidence to use the internet without fear of abuse, criminality or exposure to horrific content." The party's starting point is how "online rules should reflect those that govern our lives offline."
Expanding on this point, the Conservatives say: "It should be as unacceptable to bully online as it is in the playground, as difficult to groom a young child on the internet as it is in a community, as hard for children to access violent and degrading pornography online as it is in the high street, and as difficult to commit a crime digitally as it is physically."
The Tories will make it clear that "platforms" – understood to be social networks like Facebook – are responsible for enabling systems for reporting "inappropriate, bullying, harmful or illegal content, with take-down on a comply-or-explain basis." Similarly, internet companies will be pushed to "develop technical tools to identify and remove terrorist propaganda".
Educating children on the dangers of being groomed online is as important as sex education in schools, the Conservatives say. "We will educate today's young people in the harms of the internet and how best to combat them, introducing comprehensive relationships and sex education in all primary and secondary schools to ensure that children learn about the risks of the internet including cyberbullying and online grooming."
With regard to the growing threat of cybercrime, the Tories say they will "bolster the response to cyber threats on private businesses, public services, critical national infrastructure and individuals, working with the National Cyber Security Centre to prevent attack whenever possible and with the police...to ensure perpetrators are brought to justice." The government's £1.9bn investment in cyber security will be continued, to "further strengthen" the country's defences, while requiring "all public services to follow the most up to date cyber security techniques appropriate."
---
The Labour Party
In brief:
Policy allowing under-18s to have personal information held by tech firms deleted
Provide resources to deal with the growing cybercrime threat
Assess the emerging cyber warfare threat facing Britain
Cyber security to form integral part of defence strategy
Labour shares with the Conservatives an insistence on tech companies allowing young users to delete content before they turn 18. The party says: "We all need to work harder to keep children safe online. Labour will ensure that tech companies are obliged to take measures that further protect children and tackle online abuse. We will ensure that young people understand and are able to easily remove content they shared on the internet before they turned 18."
Cyber crime is only mentioned briefly by Labour, alongside more general policing. "We will provide officers, police community support officers and civilian staff with the equipment and people they need to provide effective policing services, including from the growing threat of cybercrime."
Regarding cyber warfare, Labour says if it wins the election it will "order a complete strategic defence and security review...to assess the emerging threats facing Britain, including hybrid and cyber warfare." The manifesto continues: "Cyber security will form an integral part of our defence and security strategy and we will introduce a cyber-security charter for companies working with the Ministry of Defence."
---
The Liberal Democrats
In brief:
Tackle current state of email 'snooping' and internet use tracking
Introduce digital rights bill to protect people's power over personal information
Work to uphold net neutrality
Roll back state surveillance powers
Ending bulk collection of communications data
Investment in security and intelligence services to counter cyberattacks
"Snooping" by the government and net neutrality are a prime focus of the Lib Dem's 2017 manifesto. The party's introduction states: "[Our young people] want to live in a country where the state isn't snooping into their emails and tracking their internet use."
The party adds that it wants to "introduce a digital bill of rights that protects people's powers over their own information, supports individuals over large corporations, and preserves the neutrality of the internet."
With regard to mass surveillance, the Lib Dems state they will: "Roll back state surveillance powers by ending the indiscriminate bulk collection of communications data, bulk hacking, and the collection of internet information."
Additionally, the party pledges to "support free media and a free and open internet around the world, championing the free flow of information."
On cybercrime, the Liberal Democrats will "recognise the expansion of warfare into the cybersphere, by investing in our security and intelligence services and acting to counter cyberattacks."