Labour vs Conservative manifestos: Where do they stand on the issues that matter to you?
What do the Conservatives and the Labour manifestos say on specific key points? Here's a comparison.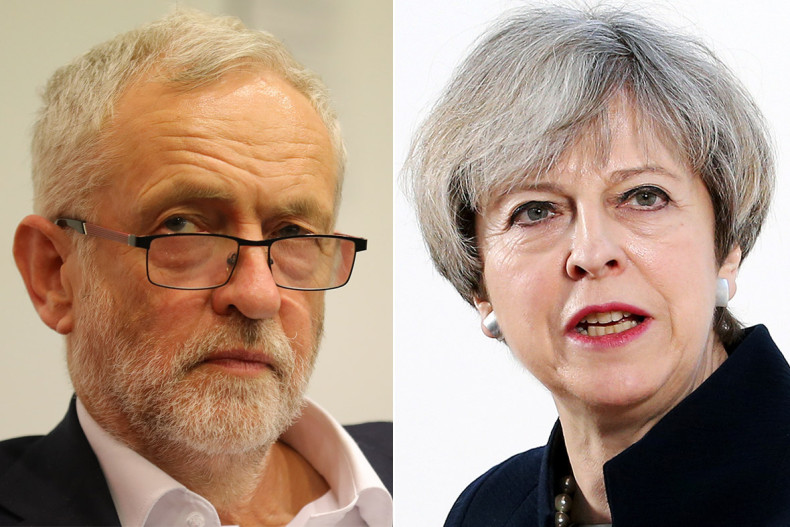 Theresa May wanted the UK's snap general election to be all about Brexit.The prime minister told voters that she needed to unite Westminster in a bid to strengthen her hand at the negotiating table with Brussels as the two-year-long divorce talks began.
The move also made political sense, with the Conservatives consistently scoring double-digit opinion poll leads over Labour.
But with the terror attacks in Manchester and London Bridge as well as a backlash against the so called Tory "dementia tax", voters are heading to the polls on 8 June with security and social care on their minds.
IBTimes UK has analysed where the two main parties stand on those issues and more in our election manifesto comparison.
Follow our General Election live blog with all the live results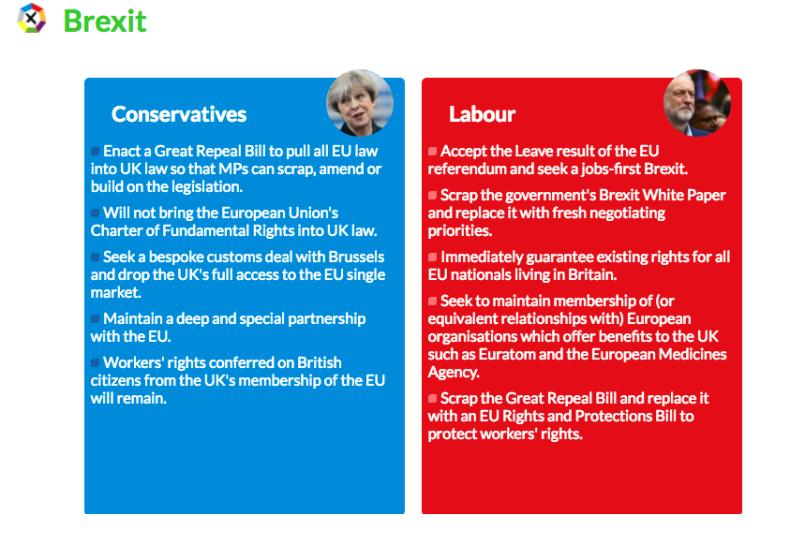 ---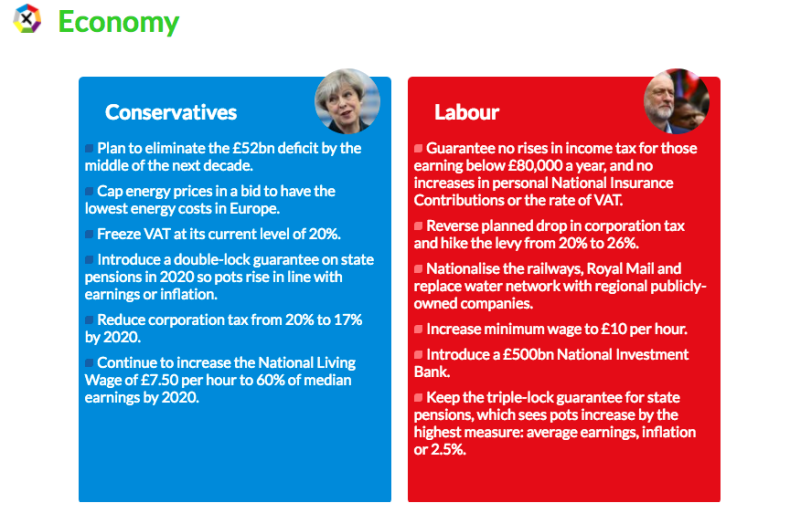 ---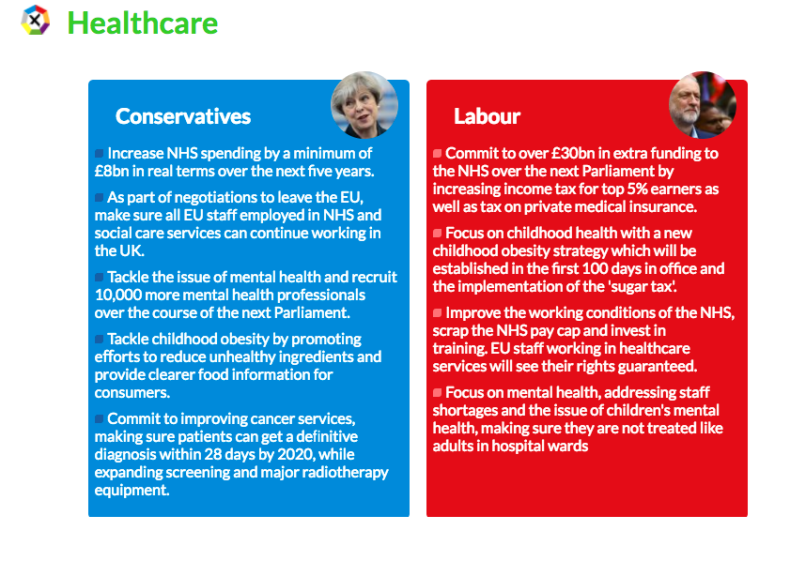 ---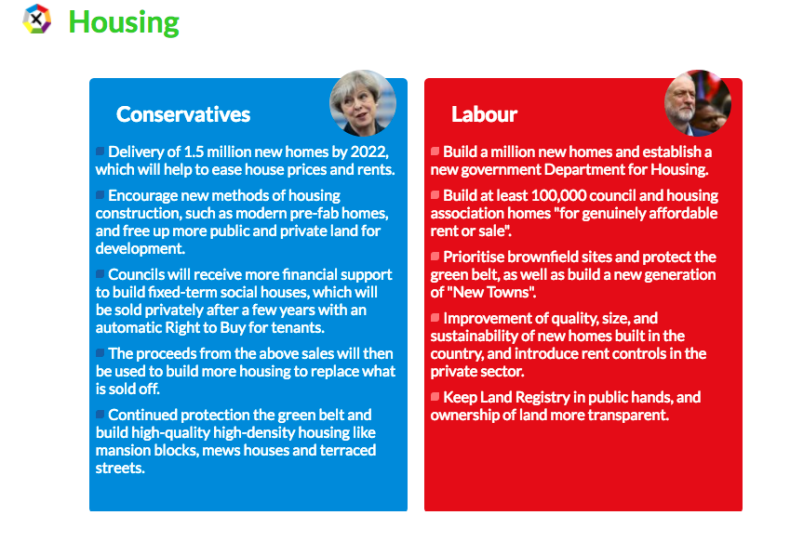 ---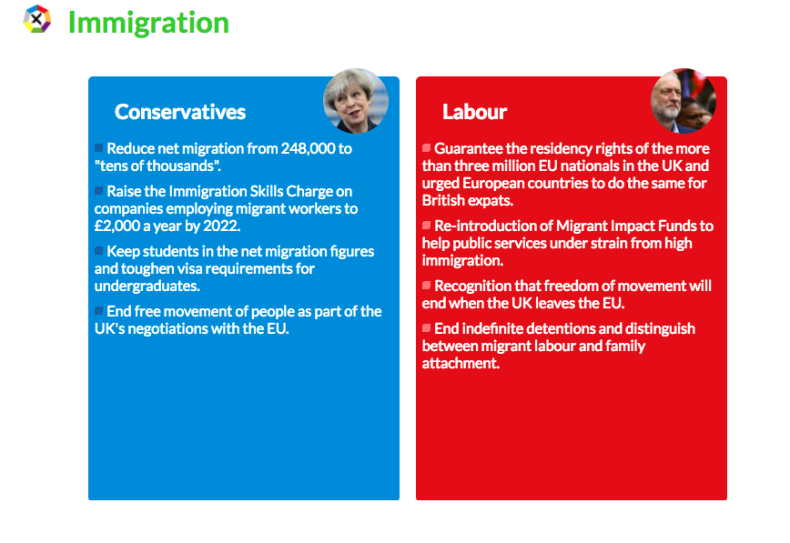 ---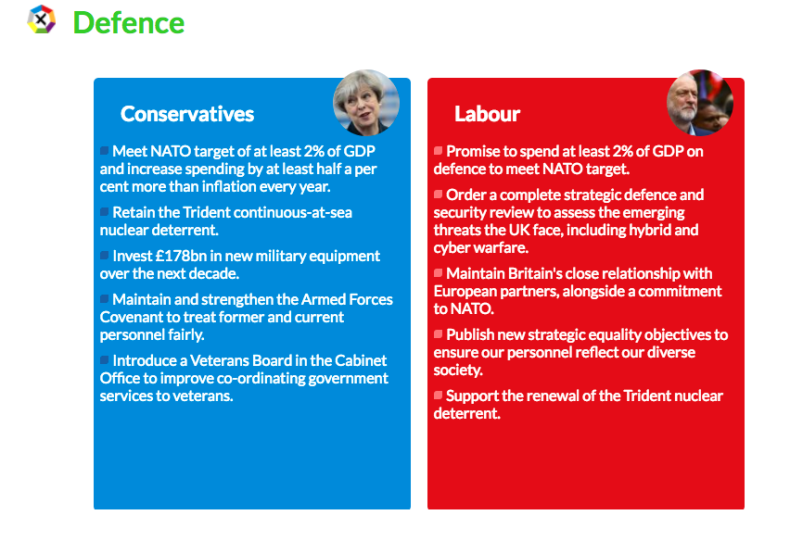 ---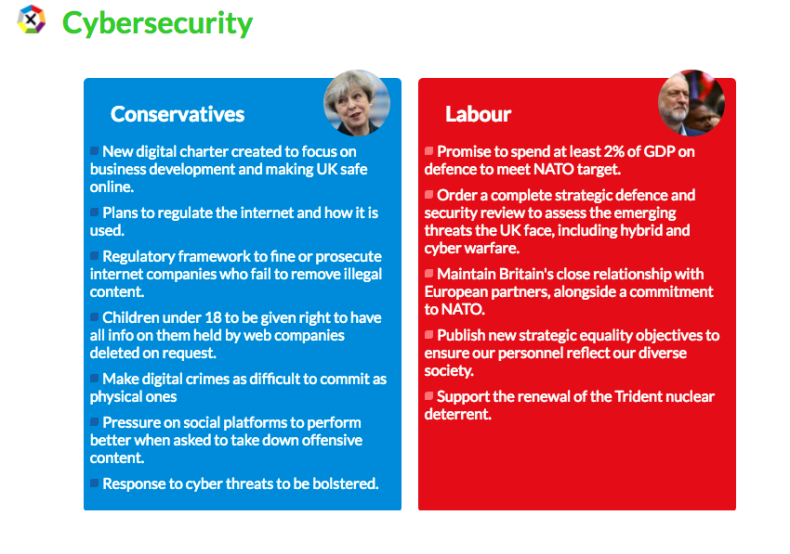 ---