Gaming giant Electronic Arts has launched a new trailer for the latest iteration of its best selling football game FIFA 14, days ahead of the annual E3 trade show in Los Angeles. The trailer has hit YouTube and other websites, showcasing the detailed game-play and realistic graphics in motion.
"The game plays the way great football matches are contested, with innovations to the award-winning game-play that inspire fans to build play through midfield, dictating the tempo of a match," states the Electronic Arts website.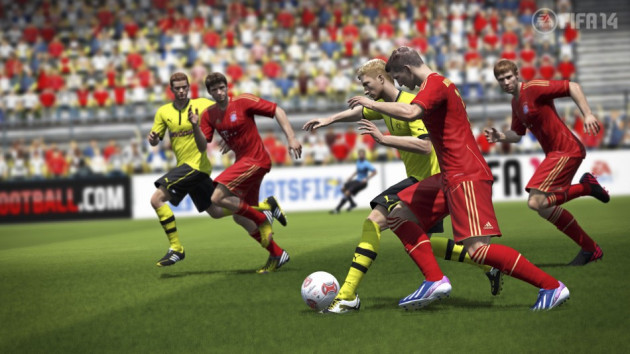 FIFA 14 boasts a new sprint feature and a ball physics system designed to engage players and make every shot feel real and thrilling.
The ball physics system in the game gives details on each shot taken, the ball's curve and aim, based on the wind flow as well as the curve and weight of the ball.
"We realised that the linear deceleration of the ball wasn't right - we were getting these really flat, repetitive trajectories. Now you can kick the ball harder, there's more spin, more movement in the air, it just all came together," series producer Nick Channon told the Guardian.
The EA FIFA website reports the addition of new features which makes the game feel more authentic. The first-touch control system is upgraded where the player receives the ball depending on his skills, position and speed. With precision movement and the pure shot feature, players can attempt the kind of shot needed to be applied from any spot.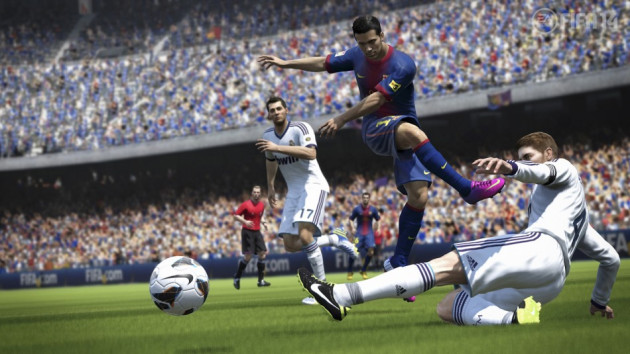 The new Protect the Ball feature slows down the user-controlled player and allows them to shield the ball by dribbling. The game forces the user to spend more time playing in midfield rather than rushing to-and-fro like the earlier variants, which benefits the player with more game-play time.
The EA website adds that FIFA 14 delivers online features and live services which connect the users to each other through EA SPORTS Football Club and will be able to play against each other online.
Although the trailer is out, the Mirror speculates the game will be released on 27 September, along with various as yet unannounced enhancements.
Since the first version of FIFA was launched in 1993, the series has sold over 100 million copies in over 50 countries and 18 languages, making it one of the world's biggest selling video game franchises.