A Kickstarter campaign to reboot classic PC game Elite has been successful, and development of Elite: Dangerous will now go ahead.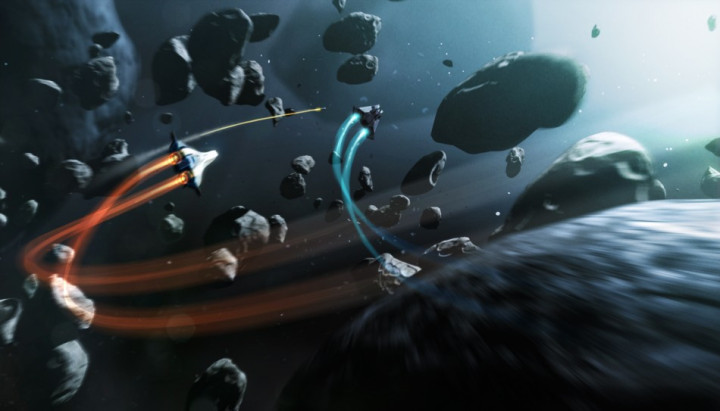 Started by David Braben, the maker of the original 1984 version of Elite and helped launch the Raspberry Pi computer, started the campaign on 5 November last year with a funding goal of £1.25 million.
With 33 hours until the campaign ended, Elite: Dangerous had received more than £1.3 million of crowd funding. As a result of the extra funds, the game will now be released on Mac as well as Windows.
Originally available on BBC Micro and Acorn computers, the original saw players explore space as traders or pirates, exchanging goods and gold with other travellers, or stealing it. Players were able to travel freely between the game's eight different galaxies and choose their missions at will, making Elite one of the earliest examples of a sandbox game, which has since inspired titles like Grand Theft Auto and Skyrim.
The game is also notable for its size, featuring 256 different space stations for the player to land at. Its planets are procedurally generated, too, meaning that the game world looks different for each player.
Elite: Dangerous will feature similar gameplay, whereby players explore an enormous galaxy from the first-person perspective of a spaceship cockpit. However, the graphics will be significantly improved from the 1984 version, and players will be able to work together or fight one another online, as the game will include multiplayer support.
Braben has detailed the development and goals of Elite: Dangerous on the game's Kickstarter page, updating it regularly with podcasts and trailers explaining how the game will work. People who donated £5000 or more to the project will get the chance to have dinner with Braben and the rest of the development team, as well as having the central star system in Elite: Dangerous named after them.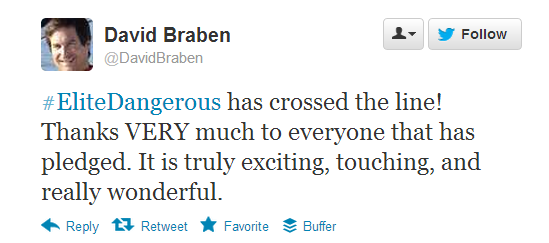 The game reached its funding target on 3 January, David Braben's 49th birthday. A release date for Elite: Dangerous is yet to be announced.