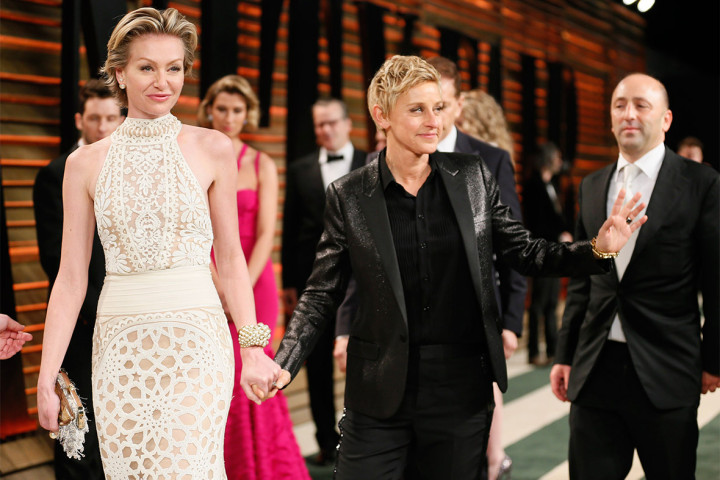 American talk show host and comedian Ellen DeGeneres and Portia De Rossi are again battling reports that their marriage is in trouble.
According to American edition of OK! magazine, the 41-year-old Ally McBeal star is jealous of her wife's close relationship with Sofia Vergara.
DeGeneres' and the Modern Family actress' friendship have allegedly grown closer since Vergara called off her engagement to businessman Nick Loeb.
"Portia always resented Ellen's friendship with Sofia, and now that Sofia is leaning on Ellen for support, she's even more jealous," a supposed insider told the tabloid.
"Portia has always thought Ellen was a little too touchy-feely with Sofia. They've fought about it before, but Ellen convinced Portia she was blowing the situation out of proportion and that the women were just good friends," the source added.
Now that DeGeneres and Vergara are closer than ever, "Portia may be wondering if she was right all along," the publication claims.
DeGeneres has done her best to quash the divorce rumours.
"The tabloids had a photo of Portia not wearing her wedding ring. She goes, 'I didn't wear it because when I ride horses and I'm holding the reins, it gives me a blister!'" DeGeneres told People in its March cover story.
"The truth is, and this is corny, I fall more in love with Portia all the time. I really do. She surprises me all the time," she said.
"It's what anyone experiences when you find that person that gets you, wants to take care of you, wants the best for you. We're really lucky because we know how rare it is," she added.