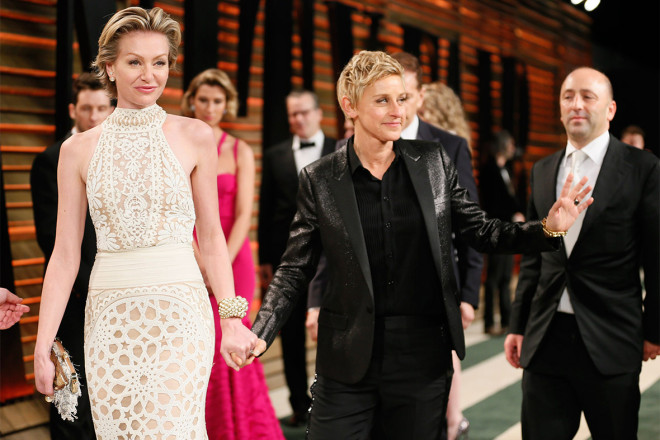 American talk show host and comedian Ellen DeGeneres and Portia De Rossi are reportedly planning to become parents.
According to American edition of OK! magazine, the Oscar host believes that if George Clooney can give up his bachelor life and get married, she could also change her mind and become a parent.
Adding on, DeGeneres said she felt the urge to have children after two girls appeared on her show recently.
"The girls made Ellen realise that she has maternal instincts. And Portia feels the same way," a source told the publication. "It seems that they feel something may be missing from their marriage - and that's the patter of tiny feet! Ellen said that if George Clooney can shock the world by getting engaged, maybe it isn't such a big deal for them to become parents," the source added.
DeGeneres married the Australian-American actress in 2008. However, there have been several reports since 2013 that the couple's marriage is on shaky grounds.
To squash the rumours, the two are planning "a second honeymoon" on their upcoming wedding anniversary.
"[They] are looking to do something on or around August 16, their sixth anniversary, in Portia's home country of Australia. They want it to be in Sydney because the city has a big gay population, and they want to help spur the acceptance of same-sex marriage," the insider added. "It's going to be something of a second honeymoon, a largely private trip."