Elon Musk inspired Hyperloop train to be built 'within weeks'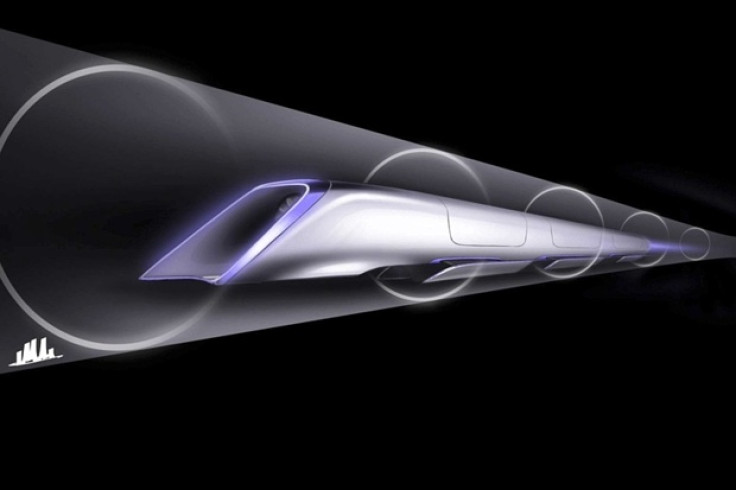 Engineers in California are to build a transportation system that propels passengers through an airless tube at the speed of sound. Hyperloop Transportation Technologies (HTT) will build a five-mile "hyperloop" which will allow the bullet train to reach speeds of 760mph.
The transport system works by using vacuum-sealed tubes and magnetic levitation to create an almost frictionless train. It will be able to make the 380-mile journey from Los Angeles to San Francisco in about 30 minutes.
The project is the brainchild of the Silicon Valley tycoon and engineer Elon Musk, who is also the chief executive of electric car company Tesla and space rocket venture SpaceX. Musk proposed the concept in 2013 but has been too busy to build the system.
The project will be managed by Hyperloop's chief operating officer Bibop Gabriele Gresta. He told delegates at the Transport to the Future event in London that the transport system will be powered by renewable energy and will generate surplus solar, wind and kinetic power.
"It will consume less electricity than we produce. We can resell electricity," Gresta told Dezeen magazine. "In this model it will allow us to recoup the entire investment in six to eight years depending on where you build it."
HTT has applied for permission to build the track from the state authorities and construction can start as early as November. Testing of the new system will be limited to 160mph with passengers on board but empty carriages will be tested at speeds up to 780mph.
The project is expected to cost about $150m (£98m). HTT secured investment from private entrepreneurs and employees are being paid through stock options in the company, Wired reported. The vacuum pumps will be produced by the Swiss company Oerlikon, which also makes the particle accelerators at CERN.
If the testing phase is successful, Hyperloop will build permanent pods that will be used to transport time sensitive objects, such as organs that are needed for transplants. It will also have the capacity to carry an estimated 3,400 passengers per hour across the Los Angeles region to the San Francisco Bay Area.
Update: The original headline of "Elon Musk to build Hyperloop bullet train 'within weeks'" has been amended as Musk will not be building the system, it was inspired by him.
© Copyright IBTimes 2023. All rights reserved.