Amtrak train crash: Eighth victim found, all 243 passengers, crew accounted for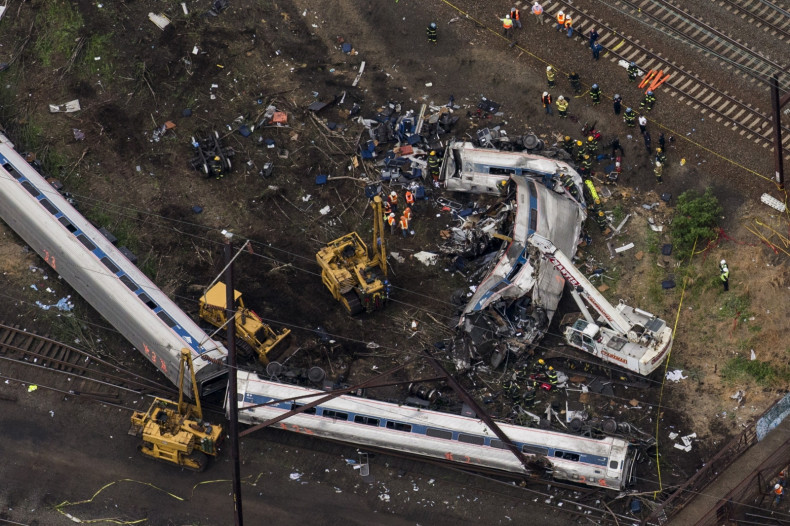 Search and rescue crews uncovered an eighth victim in the wreckage oh the Philadelphia Amtrak train derailment on 14 May, city officials announced. The announcement came as the lawyer for the engineer who was at the train's control said his client had no memory of the incident, Reuters reporter.
All 243 people on board the train, including five crew members, are believed to be accounted for, Philadelphia Mayor Michael Nutter told reporters.
The eighth victim was discovered by a rescue dog in the twisted metal of the first car, Fire Commissioner Derrick Sawyer said during a news conference.
The Amtrak train No. 188, which was en route from Washington DC to New York City, derailed on 12 May as it travelled around a curve at over 100 miles per hour. According to Reuters, the National Transportation Safety Board stated the engineer activated the emergency brakes a few seconds before the crash.
"I don't think that any common sense rational person would think that it was OK to travel at that level of speed knowing there was a pretty significant restriction on how fast you should go through that turn," Nutter said.
The seven car train was initially travelling at 106mph, more than twice the speed limit, decreased to 102mph before derailing. One of the cars flipped and three others overturned, Reuters reported. Approximately 200 people were injured.
Engineer Brandon Bostian, of New York City, has not yet been interviewed by NTSB, agency officials said. NTSB is giving Bostian time to recover.
According to New York Post, two victims have been identified as a Navy midshipman from Queens and an Associated Press software architect from central New Jersey. Yahoo News also reported that another three people were confirmed among the victims.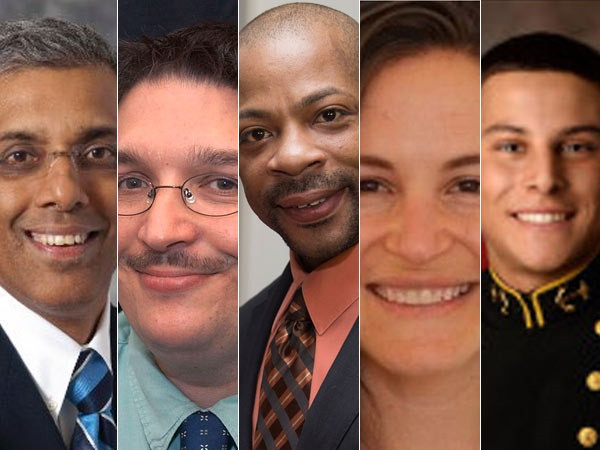 Five of the eight victims (from left): Abid Gilani, Jim Gaines, Derrick Griffith, Rachel Jacobs and Justin Zemser
Twitter
The US Naval Academy confirmed that one of its students, 20-year-old Justin Zemser was a victim of the crash. "The Naval Academy is deeply saddened to report that a midshipman was named as one of the passengers who lost their life in the Amtrak train which crashed in north Philadelphia at approximately 9.30pm last night," the academy said in a statement on Wednesday.
The second victim, identified as 48-year-old Jim Gaines, was confirmed by his wife Jacqueline, the NY Post reported.
A third person, 39-year-old ApprenNet CEO Rachel Jacobs, remained missing 15 hours after the crash. Her family later confirmed that she passed away during the crash.
According to Yahoo News, 42-year-old Derrick Griffith, the dean of student affairs and enrollment management at Medgar Evers College in Brooklyn, was also among the victims. "Derrick was a pillar in the community. He served the students of Medgar Evers and the greater community with passion and he will be sorely missed," the college said in a statement.
Fifty-five-year-old Wells Fargo executive Abid Gilani was among the victims confirmed dead. "It is with great sadness that Wells Fargo confirms that Abid Gilani, a valued member of our commercial real estate division, has passed away" Wells Fargo spokesperson Elise Wilkinson said in a statement.