Emerging Markets Turmoil and US Weather to Influence Oil Prices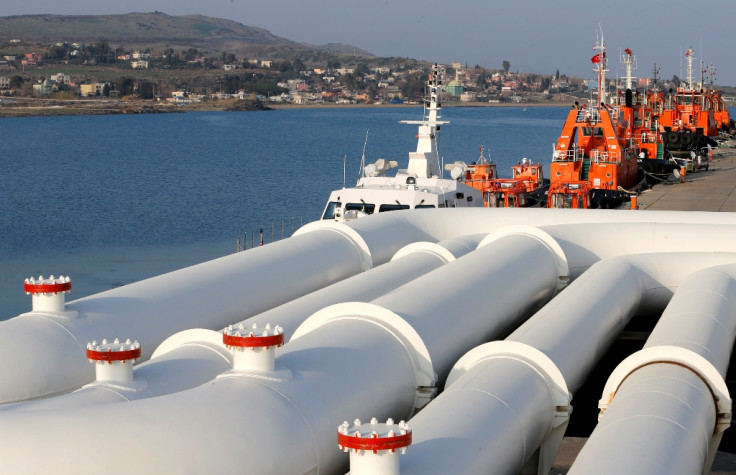 Oil futures traded lower on 21 February on signals that the US crude oil market was sufficiently supplied.
However, futures finished higher for the week as a whole.
April US crude oil contract lost 55 cents, or 0.5%, to finish at $102.20 a barrel on 21 February. March US contract ended at $100.30 last week.
Futures prices rose 1.9% for the week, according to FactSet data.
April Brent crude oil contract lost 45 cents, or 0.4%, at $109.85 a barrel on 21 February.
Brent futures inched up 0.7% for the week.
Analysts expect supplies to rise further in the coming weeks as refineries shut down for maintenance and units prepare to blend summer-grade gasoline.
US domestic crude oil supplies rose for a fifth consecutive week during the week ended 15 February, the US Energy Information Administration said.
Dominick Chirichella, analyst for the Energy Management Institute, said supplies in the US Gulf Coast, home to the largest number of petroleum refineries, rose by 2.5 million barrels last week.
"There's a lot of crude, and we haven't fully started the spring maintenance season yet," Chirichella told the Wall Street Journal.
"We're going to find a very, very large surplus of crude oil during this maintenance season in the Gulf Coast," he added.
The focus for oil next week "will remain on the unrest in emerging markets as well as the extended weather forecasts as supply levels remain under pressure," Tyler Richey, an analyst for the 7:00's Report, told MarketWatch.
Diesel futures boosted crude prices to their highest in four months on 19 February on expectations that the US cold wave would continue to fuel the demand for heating oil.
Kirkuk-Ceyhan Pipeline
Crude oil flow through a pipeline linking Iraq with Turkey restarted on 19 February at a rate of about 300,000-350,000 barrels per day (bpd), a Turkish energy official said.
The pipeline, which carries crude from Kirkuk to Turkey's Mediterranean port of Ceyhan, was down for over 10 days after coming under an attack, the official said, reported Reuters.
Russia-China Trade
Russia, the world's leading oil producer, in due course could triple crude oil exports to China to some one million barrels per day (bpd), a move that will help the nation garner market share and billions of dollars in pre-payments.
As Russia boosts shipments to China under long-term contracts, there could be less crude oil available for other buyers, according to Reuters data.
© Copyright IBTimes 2023. All rights reserved.