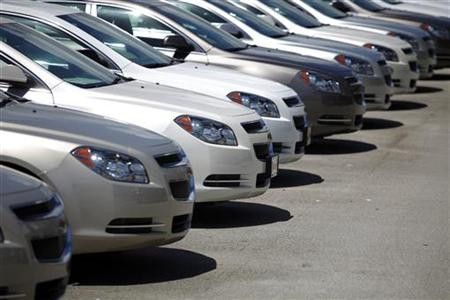 According to a report compiled by Arup Consulting and the RAC Foundation, as many as four million cars will be added to British roads over the next 25 years. The forecast has raised concerns over environmental impacts, as well as the need to improve existing road networks.
Apparently, despite a dip in vehicle sales in recent months due to high fuel prices and the Eurozone turmoil, the number of vehicles on UK roads will shoot up, once the economy recovers. There will be a 43 percent rise in traffic volume by 2035 and the East Midlands area is likely to witness the maximum number of vehicles added to the roads. In such scenarios, traffic congestions are likely to add up and cause greater delays. In addition, more cars on the road will push the demand for fuel. The government, the report has suggested on this front, should look for alternative fuels rather than the focus on petroleum products, whose prices are spiraling upwards, the report recommended. Finally, it also suggests that the government improve the country's transport infrastructure.
The study has identified 96 road schemes which were "currently sitting on the Department for Transport's (DoT) shelves".
Although the DoT's own figures forecast a 50 percent rise in traffic by 2035 (and increase commuting delays by another 50 percent), the department is yet to hatch a long-term strategy to address this issue. Plans drawn up by the department seem to be highly centralised, with regional authorities and private players not making substantial contributions. The Minister for Roads, Mike Penning, remarked that a sum of £4bn was earmarked for various projects.
"Transport investment was treated as a priority for government in the spending review and we have committed £4 billion on Highways Agency major projects, capital maintenance and enhancements. This substantial investment, alongside funding for the local road network, will drive economic growth and boost the UK economy," said the minister.