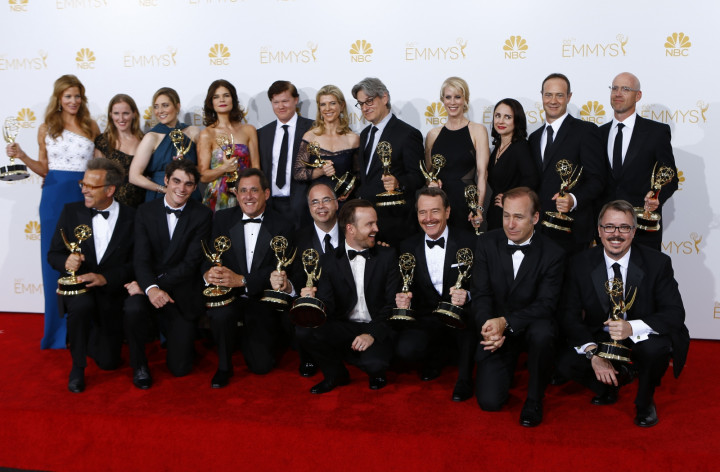 Monday's Emmy Awards kicked off at the Nokia Theatre amidst glitz and glamour as major TV and movie stars descended at Nokia Theater, Los Angeles.
Almost a year after airing the series finale episode, AMC's drama series Breaking Bad grabbed most of the major awards at the 66th Primetime Emmy Awards.
The award night was hosted by American actor and comedian Seth Meyers, who entertained the guests with his funny monologues.
ABC's Modern Family walked away with the most awards while Netflix won only seven awards in spite of reserving 31 nominations for its original series including Orange Is the New Black.
However, the highlight of the evening was an emotional tribute to Robin Williams by his long time friend and actor Billy Crystal.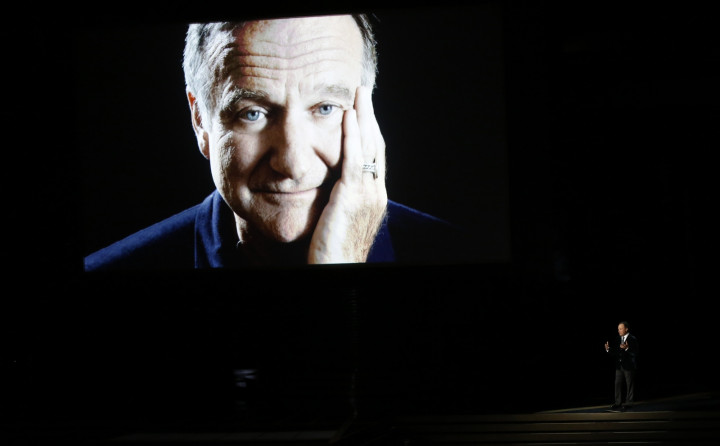 "As genius as he was on stage, he was the greatest friend you could ever imagine," Crystal said while recalling his friendship with the deceased star, "It is very hard to talk about him in the past tense because he was so present in all of our lives."
"He made us laugh. Hard. Every time you saw him," Crystal said in his emotional speech and concluded his tribute with "Robin Williams, what a concept."
Check out the complete 2014 Emmy Awards Winners List:
Best Drama series: Breaking Bad, AMC
Best Comedy series: Modern Family, ABC
Actor, Drama series: Bryan Cranston, Breaking Bad (AMC)
Actress, Drama Series: Julianna Margulies, The Good Wife (CBS)
Actor, Comedy Series: Jim Parsons, The Big Bang Theory (CBS)
Actress, Comedy Series: Julia Louis-Dreyfus, Veep (HBO)
Supporting Actor, Drama Series: Aaron Paul, Breaking Bad (AMC)
Supporting Actress, Drama Series: Anna Gunn, Breaking Bad (AMC)
Supporting Actor, Comedy Series: Modern Family (ABC)
Supporting Actress, Comedy Series: Allison Janney, Mom (CBS)
Guest Actor, Drama Series: Joe Morton, Scandal (ABC)
Guest Actress, Drama Series: Allison Janney, Masters of Sex (Showtime)
Writing, Drama Series: Moira Walley-Beckett, Breaking Bad, AMC
Directing, Drama Series: Cary Joji Funkunaga, True Detective, HBO
Guest actor, Comedy Series: Jimmy Fallon, Saturday Night Live (NBC)
Guest Actress, Comedy Series: Uzo Aduba, Orange is the New Black (Netflix)
Writing, Comedy Series: Louis C.K., Louie, FX
Directing, Comedy Series: Gail Mancuso, Modern Family