Gambling websites maintained by Ladbrokes, William Hill and PT Entertainment can no longer use "bonus promotions" in an attempt to lure in new customers.
As part of a major overhaul on how the betting industry operates online, the three leading firms committed to ensure that players can always access and release their own funds. The move followed a two-year probe by the UK's Competition and Markets Authority (CMA).
The regulator said promotions were typically designed to attract players onto casino-like websites by offering bonus funds. It alleged that the websites often stopped people taking cash out of their accounts.
The CMA ruled Thursday (1 February) that hidden terms in the promotions were likely to be 'unfair', in breach of consumer protection law and could mislead consumers.
Landmark changes must now be adopted across the entire sector, while operators not doing so will face regulatory action from the Gambling Commission, the agency's report concluded.
The new requirements mean punters will no longer be asked to play multiple times before they can withdraw money and firms must ensure that any restrictions on gameplay are made clear to players. It added that companies "must not oblige players" to take part in publicity.
"Gambling always carries a risk, but players should never face unfair restrictions that prevent them from getting at their money," said George Lusty, CMA project director.
"Firms mustn't stack the odds against players, by putting unfair obstacles in their way, or making it difficult for them to stop gambling when they want to," he added.
Promotion issues were found to be common across the £4.7bn online gambling sector. In October 2016 the CMA launched its investigation in collaboration with the Gambling Commission. The aim was to "tackle the shared concern around transparency and fairness."
The probe heard from more than 1,000 customers. It looked into advertising deals on gambling websites and asked the companies to demonstrate their customer experience.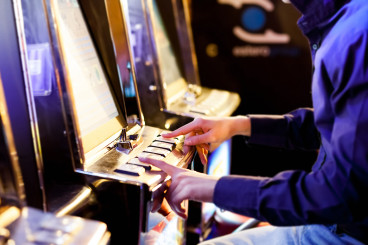 "We back the action taken by the CMA today," said Sarah Gardner, executive director of the Gambling Commission.
"Gambling firms must treat their customers fairly and not attach unreasonable terms and conditions to their promotions and offers.
"We expect all Gambling Commission licensed businesses to immediately review the promotions and sign up deals they offer customers and take whatever steps they need to take, to the same timescales agreed by the three operators, to ensure they comply."
The CMA says further enforcement is likely to be incoming. According to Gambling Commission, there are more than 28m active accounts for licensed betting facilities in Great Britain. It said that just over 9m people gambled online in the four weeks up to 30 September 2017.