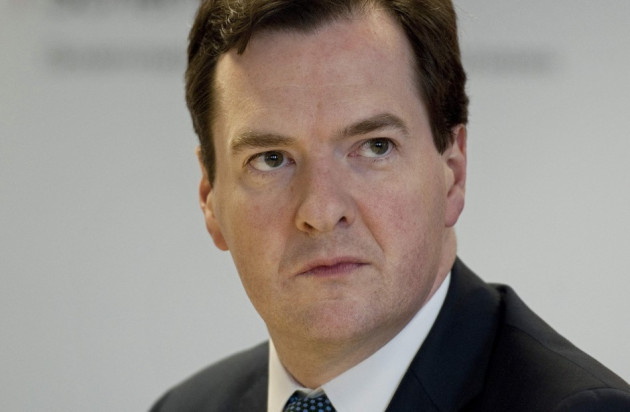 In the run up to the government's new Energy Bill, it has been revealed that George Osborne refers to members of the green lobby as 'the environmental Taliban.'
The chancellor regularly uses this term to refer to climate change campaigners, a source told the Independent.
They said: "George has started referring to the green lobby in Government and Tory party as the environmental Taliban. It's meant as a joke but it shows where he's coming from."
Liberal Democrat climate change secretary Ed Davey wants the bill to include Contracts for Difference, which are defined as "long-term instruments to provide stable and predictable incentives for companies to invest in low-carbon generation".
It is hoped the bill, which is due to be published in November, will put in place measures to attract £110 billion investment. This money will be used to upgrade the National Grid and cope with the increasing electricity demand.
However, the Treasury is opposed to this because it would mean the government would be responsible for loans given to renewable energy companies to invest in renewable and nuclear energy, the newspaper said.
One MP is quoted as saying: "It was fine to be talking about spending money on climate change in the good times but when energy bills are going up it doesn't seem like good politics."
The revelation has added further concern over the contents of the forthcoming bill.
Yesterday, David Cameron made a surprise announcement during Prime Minister's Question Time, saying energy companies would be forced to provide customers with their lowest tariffs.
He said: "I can announce ... that we will be legislating so that energy companies have to give the lowest tariff to their customers, something that Labour didn't do in 13 years, even though the leader of the Labour Party could have done because he had the job."
His comments were in opposition to Davey's comments at the Confederation of British Industry, during which he said a greater mix of energy meant the UK will "shift away from the current situation where volatile global gas prices determine the market electricity price".
'Like something out of The Thick Of It'
The conflicting comments have led Labour to suggest Davey did not know about Cameron's plans for energy bills.
Shadow climate change secretary Caroline Flint accused Cameron of "making up policy as he goes along".
She said: "Yesterday the prime minister threw energy policy into confusion, caused chaos in the energy industry and I think I have to say it left his own ministers at a loss over what government energy policy actually is ...Now it appears energy companies will not be forced to put all customers on cheaper tariffs after all.
"We all mis-speak from time to time and the Prime Minister was under a lot of pressure yesterday. But for the government to spend a day pretending to have a policy they have no intention of implementing is no way to run the country. It is like something out of The Thick of It."
A Labour spokesperson told the Daily Telegraph: "This is a policy unravelling by the minute. It's a shambles."