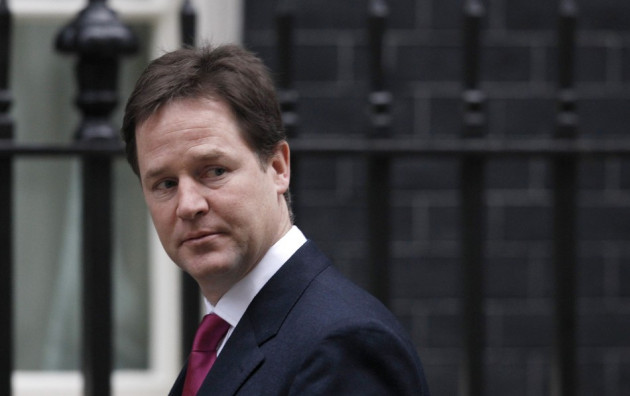 Energy companies will help their customers find the cheapest tariff in a move announced by deputy prime minister Nick Clegg.
The agreement between the government and Britain's six biggest energy companies could save households up to £100 a year.
Clegg explained that companies would write to ustomers once a year, showing them the best possible deal they could get.
He told the BBC that more needs to be down to "keep energy companies on their toes" and claimed that seven out of 10 people pay more than they should due to being on the wrong deal.
British Gas, EDF, E.On, Southern and Scottish Power, and Npower are taking part in the scheme and cover 99 percent of UK energy customers. They will not be obliged to inform customers of better deals with rival companies.
Clegg's announcement comes before a major speech at KPMG in London, when he will claim that "lean times will be green times".
"While sceptics say that it's too difficult at a time of deep fiscal consolidation and that economic uncertainty poses too many challenges, I say periods of economic reinvention force us to do things differently. I say that lean times can be green times too," he will say.
"We are undergoing a profound transformation within our economy and for the first time ever our economic and environmental mantras are exactly the same: waste not, want not.
"Whether it's waste of energy, waste of money, waste of our potential, we are focused on conserving our precious resources."
He was also expected to launch a scheme to see companies print barcode on bills, meaning customers can scan the code on their phone and be informed of the cheapest tariffs.
A spokesman for Which? claimed the move was an important step forward as customers face rising energy costs and find it difficult to calculate what they should be paying.
While Consumer Focus welcomed the move as a first step, it warned that it should form part of a wider strategy to help people "engage" with their energy costs.