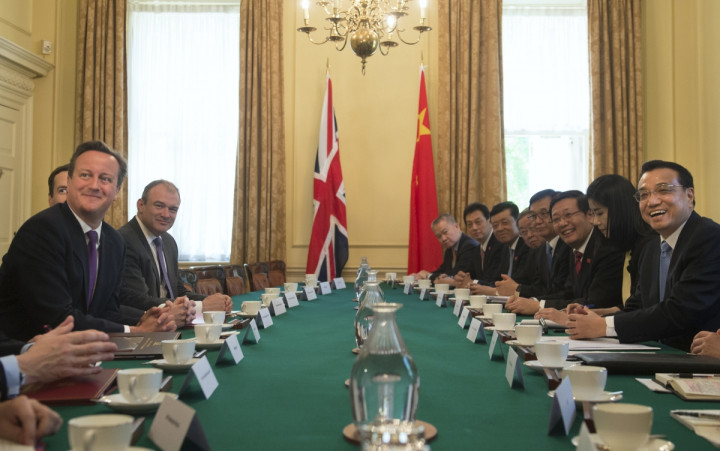 As the second day of Li Keqiang's trade mission to the UK concluded, it emerged that Britain's financial and energy sectors were to be the biggest beneficiaries.
The headline figure was the $20bn (£11.8bn, €14.8bn) deal BP signed with China National Offshore Oil Corporation (CNOOC) – announced by CEO Bob Dudley at the oil and gas summit in Moscow. The deal will see BP provide CNOOC with LNG cargoes, while Shell also announced a strategic agreement with the state-owned enterprise.
London stole a march on other European financial hubs regarding renminbi offshore trading, with the London Stock Exchange signing on with the Bank of China and the Agriculture Bank of China to help strengthen the renminbi offshore market in the UK.
China Construction Bank also agreed to become the first Chinese bank to offer offshore Yuan clearing in London, building on the Memorandum of Understanding the People's Bank of China, Beijing's central bank, signed in April.
Meanwhile, the China Development Bank (CDB), an entity which bankrolls Beijing's overseas projects, signed a deal with the City UK, Britain's financial services representative organisation, that will see the pair combine on UK infrastructure projects.
The CDB also signed a framework agreement with Lloyds Bank to encourage Chinese foreign direct investment (FDI) in Britain's energy and infrastructure sectors.
The two governments signed an MOU to collaborate on nuclear projects and also railway design and construction, with China voicing its ambition to become involved in the HS2 project.
It seems that economically at least, the frost which threatened bilateral relations after prime minister David Cameron's meeting with the Dalai Lama in 2012 has begun to thaw.
Li responded to criticisms over China's rule of Tibet from deputy prime minister Nick Clegg by saying China's human rights policy is dictated by its constitution.
Li said: "There are diverse dimensions to the issue of human rights, and countries which are at different stages of development, and with different historical and cultural backgrounds may see this issue of human rights from different perspectives."