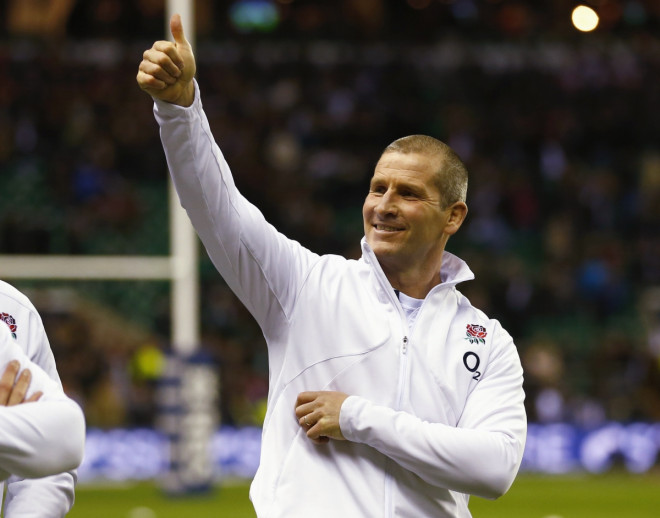 England coach Stuart Lancaster has lavished praise on his side's character after staging a second half comeback to claim a thrilling Six Nations win over Ireland at Twickenham.
Rob Kearney's try looked to have handed the visitors their third successive win of the championship and maintain their grand slam ambitions but Danny Care finished a sweeping England move to inspire victory.
And after being forced to defend for long periods of the second 40 minutes as Ireland pilled on the pressure, Lancaster has hailed the team effort which keeps alive both England's triple crown and Six Nations hopes.
"It was a proper Test match and Ireland are a quality team so it was fantastic for the players given the commitment they put in and to get the reward in the end I am really pleased," said Lancaster.
"I think Ireland had a really strong period at the start of the second half but our inner confidence and believe shone through. We came back and scored a fantastic try ourselves.
"I thought the defining moment from around 77-79 minutes Ireland are throwing everything at us but our character and commitment came through at that point but I thought it was a good quality game.
"It was nip and tuck and obviously we missed an opportunity in the first half but overall the character of the team shone through.
"If you put it in context, with the experience and quality of the Ireland team and the cohesion they are clearly demonstrating under the new coaching team coupled with our inexperience at this level, those are the moments so for a young team.
"To come and perform at Twickenham and win, it was a big win for us."
After defeat to France on the opening weekend and victory over Scotland, England are now one of four teams on two wins in the championship and face holders Wales in a fortnight, who are fresh from beating France.
"We'll enjoy tonight but we know we've got a huge challenge in two weeks time," added Lancaster. "We equally respect Wales from what they did last year and what they've done the last coupe of years. Last night has given them confidence so it's set up for a great game."
"What we've learned is to absorb pressure and not panic. It's happened a couple of times now and it's about riding out that momentum and coming out of the other side and having the ambition to play."