England manager Roy Hodgson has labelled the tackle that has shrouds doubt over Theo Walcott's involvement in the World Cup qualifier against Poland as 'reckless'.
San Marino goalkeeper Aldo Simoncini clattered the Arsenal winger after just 10 minutes during England emphatic 5-0 win at Wembley, a comfortable evening's work for Hodgson's side which was overshadowed by an injury to Walcott, who will spent Saturday night in hospital.
As Walcott raced onto a loose ball, Simoncini cleared the ball before smashing into Walcott, a blow which left the 23 year old motionless on the ground, and Hodgson furious at the final whistle.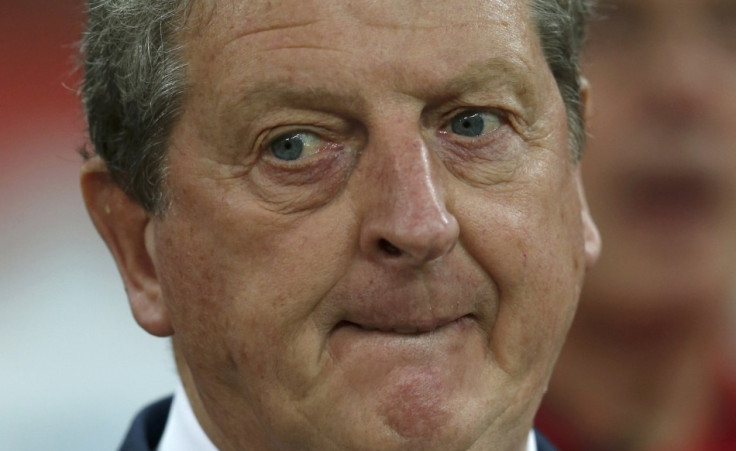 "If I describe it as reckless I would be being kind," Hodgson said.
"There was no malice but irrespective of that he is in hospital. We have to wait to see the extent of the injury but he is very lucky not to be sent off.
"He'll be in hospital overnight, it's a chest injury. Until such time when they've conducted an x-ray and scanned it we don't know the injury."
Otherwise, it was a comfortable evening for England with Wayne Rooney, captain on the night for the first in a competitive international fixture, scoring twice, while club teammate Danny Welbeck netted a double, before Alex Oxlade-Chamberlain rounded off the evening with a late fifth.
The two goals takes Rooney to 31 England goals, fifth in the all-time list as he leapfrogged Alan Shearer, Tom Finney and Nat Lofthouse, and Hodgson said the Manchester United forward produced a brilliant display amid an excellent evening for the contingent from Old Trafford.
"He's only 26 but he's still got a lot of years left in him. If he continues to play that, and the inter-passing a good throughout between the Manchester United players who were responsible for four of the five goals," Hodgson added.
"I had no doubt he would be a good captain although I'm looking forward to seeing Steven Gerrard back. We still have hope that Frank Lampard will join us."
"The type of football we played was entertaining, and it could have been more goals. There was a lot of quality passing so there were two positive aspects. The third positive aspect came in Moldova when Ukraine only drew."
That point in Chişinău helps England to the top of Group H, ahead of their crunch trip to Poland on Tuesday.